Lucy Ejike, a three-time paralympic gold medalist, has promised to sustain her victory in the forthcoming World Paralympic Championships scheduled for Mexico City from Sept. 28 to Oct. 6.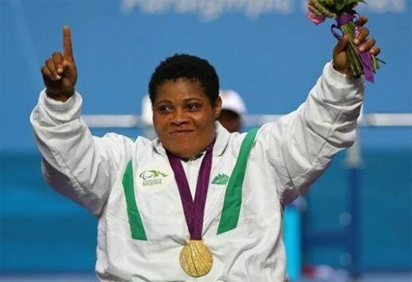 Ejike said this on Monday in Lagos that she was undergoing intensive training to sharpen her skill to meet her target.
The championships, organised by the International Paralympic Committee (IPC), was a qualifying series for the Tokyo 2020 Paralympic Games.
" God has been helping me to bring glory to Nigeria in world championships and Paralympic Games; in the upcoming championships, I will do it again.
"As a loyal athlete that has the interest of the country at heart, I must go the extra mile to make sure I excel,'' she said.
The world record holder, who dominated the women's -61kg event in powerlifting event, said that she would not give her opponents any opportunity to defeat her.
She said that she realised that sustenance of her record would require intensive training and hard work.
"My being a world record holder or three-time paralympic gold medalist does not mean I should sleep on my achievements; I will rather work harder.
"I am aware that fans believe so much in us, para- athletes, because we have been delivering,'' Ejike, the Captain of Team Nigeria at the 2016 Rio Paralympic Games, said.
She called for assistance from enthusiasts to enable Nigeria's representatives to qualify for the championships.
Ten athletes comprising six females and four males will represent Nigeria in the powerlifting event in the championships.
They include Latifat Tijani, 45kg; Ndidi Nwosu, 73kg; Bose Omolayo, 79kg; Lovely Obiji, 86kg; Roland Ezurike, 54kg; Paul Kehinde, 55kg; Nnamdi Innocent, 72kg; and Adeshola Yakubu, 47kg.
The post 3-time paralympic gold medalist confident of Tokyo 2020 ticket appeared first on Vanguard News.