A match-up between Senegal and Nigeria could have been a Final, instead the two African heavyweights are set to meet in one of the two Friday's FIBA AfroBasket 2017 Semi-Finals in Tunis.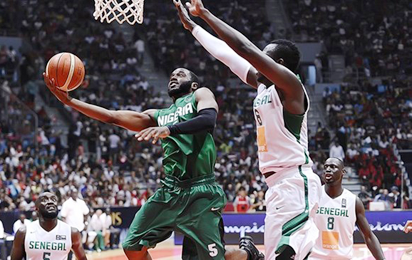 But before that mouthwatering encounter of giants, undefeated Tunisia and Morocco will go up for the right to play in the title game.
Led by Makram Ben Romdhane, the Tunisians emerge as favorite although Morocco have proven doubters wrong all along.
They have defeated all their Group B opponents – including former continental champions Angola – before dispatching Egypt in the Quarter-Finals.
Meanwhile, Tunisia who won all their four games, currently hold a FIBA AfroBasket 3-0 edge over Morocco dating back to 2011, and that mark increases to 5-0 thanks to Tunisia's double wins during the FIBA Africa Zone 1 qualifiers early this year.
"When we are on the court, we play our hearts out for our country, and that's what we are going to do against Tunisia," Morocco center Soufiane Kourodu explained to FIBA.basketball.
"We will try our best, after all, it's just a game of basketball. Hopefully, we will do something special on Friday."
Nevertheless, in the highly anticipated game of the day, Senegal will try to reach the Final for the first time since 2005, while Nigeria – the current African champions – are set to keep fighting to defend their title.
Inspired by Maurice Ndour, Gorgui Dieng and Mouhammad Faye, the Senegalese have ousted Angola in the Quarter-Finals to improve their FIBA AfroBasket 2017 mark to 4-0.
"It's an important game for us, I remember we lost to them in 2015, we don't want to make that mistake again," Dieng explained to FIBA.basketball.
Two years ago, Dieng was part of the Senegalese team that fell to Nigeria in the Semi-Finals.
"We are going to step up tomorrow [Friday], and we'll try to be ready. Nigeria have a good team. [Ike] Diogu plays for so long for the national team, and he is playing so well right now."
"It's going to be a good game," Nigeria head coach Alex Nwora said. "At this point, there are not push-overs. These guys are new to this environment, but they have done more than I expected. Tomorrow [Friday], we are going to give our best."
FIBA
The post Afrobasket 2017: D'Tigers battle Senegal for final spot appeared first on Vanguard News.