Chelsea midfielder, Tiemoue Bakayoko said beating Tottenham at Wembly is a motivation for the Blues to do the same as they face Arsenal today in another English Premier League.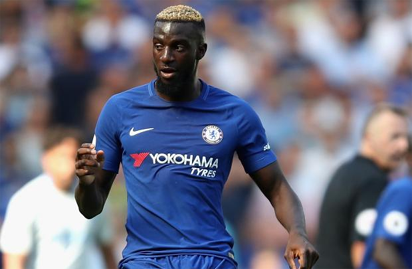 The Frenchman is in his debut season in English football, but he is well versed in the various rivalries that come with playing for a London club and the heightened importance supporters place on certain fixtures, especially when facing a neighbour who also has ambitions of lifting silverware this season.
Given that his first competitive appearance for Chelsea came in a London derby victory, when they  beat Tottenham 2-1 at Wembley last month, Bakayoko is not daunted by the prospect of taking on the Gunners this weekend.
'I think that actually in terms of rivalries that Chelsea have, the one with Tottenham is perhaps even bigger than Arsenal,' said the 23-year-old. 'Having already played that match, being able to win that match, being able to bring so much happiness to our fans was really a wonderful achievement for the team.
'Now we're looking forward to the match against Arsenal, which perhaps carries less of that rivalry, but it is nevertheless incredibly important and it's absolutely vital that we work hard to achieve the right result on the pitch.'
The post Bakayoko: We beat Tottenham, we'll beat Arsenal too appeared first on Vanguard News.