It's party affair —Presidency
Former Vice President, Alhaji Atiku Abubakar, has alleged that after helping the All Progressives Congress, APC, attain power in 2015, he was sidelined by Muhammadu Buhari's government.
The former vice president made the allegation in an interview with the Hausa Service of the Voice of America, VOA.
He lamented the fact that he had been pushed to the corner after using his resources to oust the Peoples Democratic Party, PDP, from power.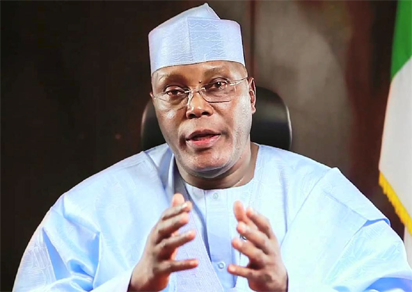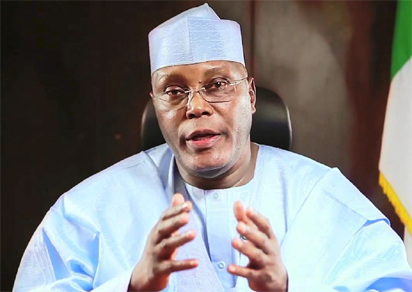 He stated: "Honestly speaking, I'm still a member of the APC; I was part of all the processes, including campaigns until success was achieved.
"But sadly, soon after the formation of government, I was side-lined. I have no  relationship with the government. I've not been contacted even once to comment on anything and in turn, I maintained my distance.
"They used our money and influence to get to where they're but three years down the line, this is where we are."
Insurgency in the North-East
Atiku also spoke on the issue of insurgency in the North-East and lauded President Muhammadu Buhari for the army's successes against Boko Haram.
He, however, noted that it was not yet time to celebrate the success of the military in the fight against insurgency in the region.
He said: "Yes, there were successes but not comprehensive success because the Boko Haram miscreants are still very active, killing our people; and many local government councils in Borno and Yobe states are under their firm grip. People cannot dare go back to their dwellings.
"This thing baffles me; I never imagined that Nigeria will fight a protracted battle with Boko Haram for five years."
 On  corruption
On the administration's fight against corruption, he said:  "How many people were arrested, prosecuted and jailed? How much was recovered from the looters?
"When we came on board in 1999, I remember we recovered between $4.5 billion and $4.7 billion from those that looted under Abacha."
It's party affair —Presidency
Contacted, the Presidency, through the Special Adviser to the President on Media and Publicity, Mr Femi  Adesina, said the issue was a party affair, while the APC's spokesman, Mr Bolaji Abdullahi, refused to comment.
The post Buhari, APC's dumping of Atiku party affair – Abdullahi appeared first on Vanguard News.