The Nigerian Army Chief of Army Staff second and third quarters' Conference will hold between Sept. 17 and Sept. 20 in Abuja
A statement issued by the Army Spokesman, Brig.-Gen. Sani Usman, on Friday said the conference would afford participants with the opportunity to appraise training and operational activities undertaken during the period.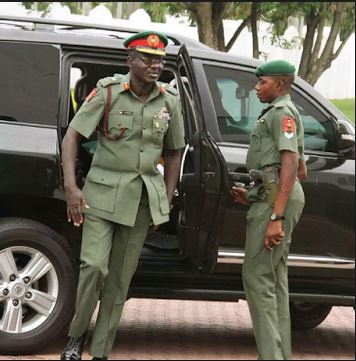 "It will also enable the army to make projections for the fourth quarter,'' Usman said.
He added that during the 4-day meeting, far reaching decisions that would affect the service would be taken.
The spokesman also said that presentations on training and operations, logistics, administration and other activities in the Army as captured in its 2017 forecast would be made.
NAN
The post Chief of Army Staff 2nd, 3rd quarters' conference holds in Abuja appeared first on Vanguard News.