By Emma Amaize, Regional Editor, South-South & Omeiza Ajayi
ABUJA — South-South Leader, Chief Edwin Clark, has called on the All Progressives Congress, APC, to come out of its closet on restructuring.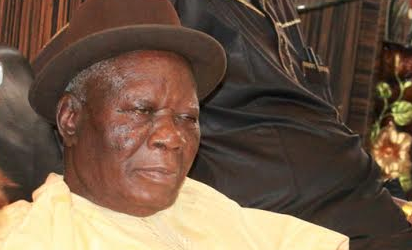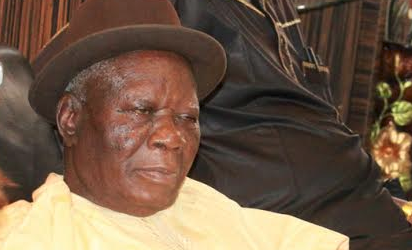 According to him, it is insulting to Nigerians for the ruling party to pretend not to know the meaning of restructuring, a word etched in its constitution.
Clark, the Convener and National Leader of Pan Niger Delta Forum, PANDEF, the umbrella body of monarchs, leaders and stakeholders of the coastal states of Niger Delta, who spoke to Vanguard in an interview in Abuja, said it was even more scandalous that the APC inaugurated a Committee supposedly to authenticate the denotation of restructuring.
He said: "They are playing the role of politicians that people hardly trust, that is the role APC is playing. Why will they not know the meaning of restructuring when they deliberately put it in their manifesto before the last election?
"If they are not able to do it now, they should tell Nigerians that they no longer believe in it, but to go the extent of setting up a committee under the governor of Kaduna State, Malam Nasiru El-Rufai, who does not believe in restructuring, who insulted eminent Nigerians, branding them opportunists for speaking their minds on restructuring, is unflattering.
"Former Head of State, General Yakubu Gowon, spoke his mind on restructuring. What does he want in Nigeria? Can somebody say Gowon is an opportunist, somebody who ruled this country for nine years and is living a very simple life?  What does he want?  He is now in his 80s.
"The same thing about former Head of State, General Ibrahim Babangida. What does he want from anybody?  He spoke his mind, he said this country needs restructuring, devolution of power. He spelt them out, he did not just say restructuring, he knew what he was saying and even if he never believed in it before, now that he believes in it, he has come out with it.
"Same with the former Vice President, Alhaji Atiku Abubakar.  He has been a champion of restructuring, has been saying it, holding lectures on it and never faltered. Everything Atiku is talking about restructuring is what we recommended at the 2014 National Conference.
"All Atiku is saying is that we want to reorganize the structure of this country because of the future, the economy of this country and to move Nigeria forward.
"So why should a young man as El Rufai say that those talking about restructuring are opportunists? He is very rude; Gen Gowon could be his father. For anybody in this country to say that he does not understand what restructuring means is an insult to Nigeria and those who believe in it.
''I can understand why El Rufai is insulting people because he has his grouse with the former Vice President of Nigeria, Alhaji Abubakar."
"But the young man should learn a lesson, that you are governor of a state is not all in all.
'APC should speak the truth'
"Coming back, APC should speak the truth, it cannot carry Nigeria along with them if they begin to engage in this. I am surprised that Chief John Odigie-Oyegun, who was a NADECO man, a progressive, will turn round and be dancing round the word 'restructuring'.  He believed in it, he was with Bola Tinubu and NADECO in those days. They were all progressives.''
Dismissing anxiety about restructuring, the elder statesman said: "There has been restructuring since the colonial days. Why did we have the London Conference of 1953?  The conference was based on restructuring.
"The Macpherson Constitution was also a product of restructuring, same with the Richards Constitution of 1947, the 1960 Independent Constitution is restructuring, just as the 1963 Constitution is restructuring.
"All we are saying is: Let us to go back to the 1960 and 1963 constitutions, which provided for a real federation, that is true fiscal federalism, which provides that whatever resources exist in a region, 50 per cent should be retained by that region to develop its own area and the remaining 50 per cent should be shared in such a way that the Federal Government should have 20 per cent, the next 30 per cent shared among the remaining regions.
"Again, each region had its own constitution and was developing at its own pace. For instance, Western Nigeria became self-governing in 1959 when the North was not ready.
"When the military took over, it was said that Ironsi returned the country to a unitary form of government like what existed during Richards Constitution and the northerners said no, the regions must stay, power must remain with the regions, and that is why they said they staged the coup, but nothing changed, all that is restructuring.
"General Gowon created 12 states in 1967, which is restructuring, the creation of more states by ex-Heads of State, the late General Murtala Mohammed, Babangida and the late General Sani Abacha are all restructuring.
"I am happy that the former chairman of APC, Bisi Akande, said there is need for restructuring, that this constitution cannot take us anywhere, he said so. So, as far as I am concerned, this country needs restructuring, power must devolve to the states or regions.
"Local governments should be the affairs of the states, a situation where Kano State has 44 local governments, Jigawa 27, which if combined is about the total number of local governments in South-South or South East is unthinkable. So these are things that should be adjusted.
"Those who are against restructuring are those who do not want fiscal federalism to be practiced, they do not want us to go back to what we used to be in the past, that is why we walked out in 2005 during the National Confab. We walked out and in our absence, they recommended 18 per cent. Today, nobody refers to it.
"Then, in the 2014 National Conference, nine years after, one thought that they would have known how the operation of oil affects the life of the people of the Niger Delta, but they did not. They believe that they have been receiving allocation from the Federation Account and should continue to receive it, that is why they are against restructuring.
"They are not against it because of any other thing, which is why they say that those who want restructuring are enemies of the north. That is not true. The 2014 National Conference was attended by northerners, and they all signed the document.
"There were 23 committees; the northerners had 12 chairmen, so why do they turn round to say that they do not believe in the recommendations of that conference?
"We must be sincere with one another. Nigeria belongs to all of us, let us do what is right to keep this country together. People ask whether the unity of Nigeria is negotiable; why is it not negotiable? If we agree to stay together, we must also discuss how to stay together for everybody to be happy."
Clark  misinformed on  Oyegun's  position — Abdullahi
However, in his reaction, the APC National Chairman, Chief John Odigie-Oyegun, said the elder statesman must have been misinformed about his position on the issue.
Speaking through the party's National Publicity Secretary, Mallam Bolaji Abdullahi, the party chairman said the fact that APC has set up a committee to articulate its position on restructuring should not be misconstrued to mean that it had no understanding of the concept.
"Has he (Oyegun) denied knowledge of restructuring? I think, the elder statesman, with due respect, does not understand Chief Oyegun's stance on the issue. He must have been misinformed about the actions we have taken so far.
"When we say we are setting up a committee to articulate our position on restructuring, we are not saying that we do not understand what restructuring means. We are saying in view of the disparate agitations about it, there is no longer a universal meaning of what restructuring is.
"So, in view of these disparate agitations, where you find even some of our members talking about restructuring, it means different things. For some, it means devolution of power; other see it as resource control, while to others, it means dismembering the country.
"We made references to restructuring in our manifesto in about three places, but put together, it is just about six to seven lines, so we need to come up with a robust meaning of restructuring so that we can have a shared understanding of it; so that as an APC member, when you are talking about restructuring, you know what you are saying and not talking about the disintegration of the country."
The post Clark takes APC to task on restructuring, says we must be sincere with one another appeared first on Vanguard News.