By Gbenga Olarinoye, Dapo Akinrefon & Daud Olatunji
AS Muslims celebrate Eid-el-Kabir today, some leaders including governors and the Christian Association of Nigeria, CAN, have tasked Nigerians on sacrifice, selflessness, peace and harmonious co-existence to boost the country's unity.
Ekiti State Governor, Chief Ayodele Fayose, has charged Muslims and Nigerians in general to be ready to make the sacrifices necessary for the progress of the country, which is currently passing through challenging period.
In a sallah message, by his Chief Press Secretary, Mr Idowu Adelusi, the governor also urged the people to imbibe the spirit of love, obedience, sacrifice and sharing that the festival teaches.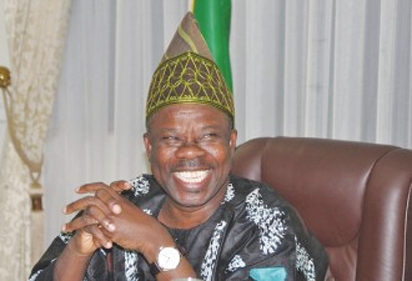 "We must appreciate God for sparing our lives and giving us good health to be part of the celebration of this year's festival. As we celebrate, we must not forget the lessons we need to learn from the event. Love for God, obedience to His commands and the willingness to make sacrifice without looking back must be paramount to us. Our nation is going through a lot of challenges and each one of us must play our role to overcome these challenges.''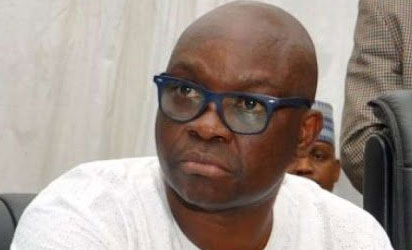 Ogun State Governor, Senator Ibikunle Amosun, in a statement issued in Abeokuta, urged  Muslims to reflect on the essence of the festival, he described as the "Festival of Sacrifice," saying: "The Eid-el-Kabir presents an opportunity for us to reflect on the faith, with which Ibrahim (Abraham) willingly agreed to sacrifice his son and was set to let go off his personal belief, just in obedience to the command of Allah. With this, we should lay aside all forms of religious, ethnic and tribal sentiments, in the interest of unity, peace, progress and prosperity of not only ourselves but also the nation."
Also, the Oyo State Governor, Senator Abiola Ajimobi,  admonished Nigerians to shun acts capable of disrupting the unity, togetherness and peaceful co-existence of the country.
In his message to Islamic faithful on the occasion of this year's Eid-El-Kabir, Ajimobi said that it was only in an atmosphere of peace and unity that the country could achieve the desired greatness.
Ajimobi, who spoke through his Special Adviser on Communication and Strategy, Mr. Yomi layinka, condemned what he called hate speeches and the ember of discord being stoked by ethnic agitators in some parts of the country.
National President of Ansarudeen Society of Nigeria, Lateef Okunnu, in his congratulatory message tasked our leaders on sacrifice and love.
His words: "Nigeria is still in search of an identity, unity and love. Most of our leaders lack the spirit of sacrifice. Most of our political leaders lack what it takes to produce good leadership- to give their all for the good and well being of the people- all our people. Sacrifice- an act of giving up something you value for the sake of something that is more important.
"They lack the spirit of giving up their lives for Nigeria and the well being of our people irrespective of religion or ethnicity. Instead of giving, they take form the people they are supposed to protect and serve and make prosperous and happy.''
Also, the Ogun State chapter of CAN, in a message by the Chairman, Tunde Akin Akinsanya, which was signed by his Chief Press Secretary, Tolulope Taiwo, felicitated with Muslim faithful and
enjoined them to demonstrate the virtue of selfless sacrifice as they celebrate Eid-el-Kabir.
The association also advised Nigerians to "adopt a spirit of living a selfless life for the purpose of moving our nation forward".
Imbibe lessons of true sacrifice, Omisore charge leaders
Senator Iyiola Omisore while congratulating Muslim faithful urged those travelling to observe all rules and regulations guiding road usage because  "it is those that are alive that can celebrate.''
Omisore said the season is a period for sacrifice when the almighty God expects us to be in total submission to His will. As leaders, we must be ready to sacrifice to our followers."
Omisore called on Muslim faithful and Nigerians in general to use this period of spiritual sacrifices to pray for those at the helm of affairs in the country for God to grant them the wisdom, courage and leadership capacity needed to bring about good governance.
Uphold lessons of love  – Fayemi
While saluting Muslims, the Minister of Mines and Steel Development, Dr. Kayode Fayemi, urged them to continue to uphold the lessons of love, loyalty and sacrifice which are the hallmarks of the festival.
Dr Fayemi, in a goodwill message signed by his Special Assistant on Media, Mr. Olayinka Oyebode, said the Eid el-Kabir festival also offers another opportunity for sober reflection, soul searching and spiritual renewal which Allah demands from the faithful.
He advised that the lessons of sacrifice and loyalty, which Eid-el-Kabir teaches should not be lost to the pomp and ceremony that accompany the festival.
Akinlade, AGF preach peace
An governorship aspirant in Ogun State on the platform of the All Progressives Congress, APC, Mr. Abiodun Akinlade, while felicitating with Nigerians, especially Muslims in Ogun State, also lauded the state governor, Senator Ibikunle Amosun, for uplifting the standard of governance in the state.
While praying for a hitch-free Sallah celebration, Akinlade, said: "I congratulate Muslims for witnessing and participating in this year's Eid-el-Kabir festival, I urge them to allow lessons of the season to continue to rule over their affairs long after the celebrations."
Also, the Osun State chapter of a socio-political Organisation, the  Asiwaju Grassroots Foundation, AGF, in a joint statement its Coordinator, Comrade Sikiru Tijani and Secretary, Adeniji Yahaya, while wishing Muslims in the state and across the country a joyful celebration, charged  to use the festive period to pray for the peace, unity and progress of the country.
The post EID-EL-KABIR: Amosun, Fayose, Ajimobi others preach unity, sacrifice appeared first on Vanguard News.