Lafia – The Inspector -General of Police, Alhaji Ibrahim Idris has lauded the role of the traditional institution in peace-building and fostering national unity.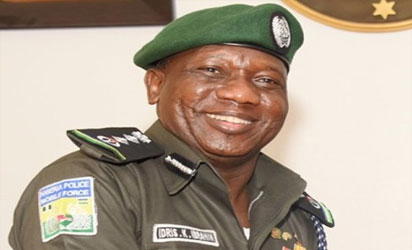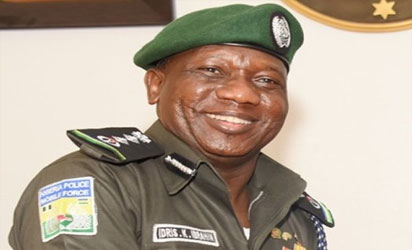 Idris gave the commendation when he paid homage to the Emir of Lafia, Alhaji Isah Mustapha Agwai I, in his palace on Friday in Lafia.
According to him, the traditional rulers have cooperated with the police and other security agencies towards curbing criminal activities in the society with" a huge success".
Responding, the Emir said that the IGP's visit was a home-coming and pledged to continue to assist and cooperate with Nigeria Police Force to ensure the greater success in fighting crime and criminality in the country.
He said that Idris' contributions towards crime control in the state under his watch as commissioner of police were highly commendable, saying such immense contributions also helped in ensuring peace and unity in the state.
He further commended the I-G's efforts at improving security in various parts of the country in recent times, urging him to maintain the tempo for greater success in tackling security challenges such as insurgency, militancy, kidnappings and armed robberies.
The emir, who is also the Chairman, Nasarawa State Council of Chiefs, also called on the police boss to prioritise the welfare and comfort of officers and men of the force across the country.
"Today God Almighty has entrusted you with this position as number one police officer, do not be selective in your dealings, fear no one except Allah, don't use it to victimise any body and you will continue to see God's hand in everything you do.
"Try to ensure that you are transparent, incorruptible and unbiased in discharging your duties and responsibilities, Almighty Allah will not allow your enemies to pull you down," the royal father advised.
"I enjoin you to continue with your good work of providing adequate security to Nigerians, and not to be distracted with the activities of ungodly people in our midst.
"God Almighty gives and takes power. As such fear no one, discharge your duties effectively and efficiently and God will always be with you", the Royal father stated further,'' he said.
The royal father noted that the two religions, Islam and Christianity preached against smearing one another's reputations or saying things about somebody without any proof.
"We should always remember the Day of Resurrection in our activities," he said.
The emir expressed displeasure at the attitude of those who would always allow themselves to be used by enemies of progress.
He appealed to Nigerians to eschew the pull own syndrome aimed at distracting the attention of those in positions of authority.
The I-G was in Lafia to inaugurate the State Police Command's headquarters donated by Gov. Tanko Al-makura. (NAN)
The post I-G lauds role of traditional institution in peace building, national unity appeared first on Vanguard News.