By Johnbosco Agbakwuru
As some states in the country have been warned to be on alert over imminent flooding, the organized labour has condemned the alleged appointment of non career professionals in some key technical and scientific directorate position in Nigerian Meteorological Agency, NIMET by the Federal Government.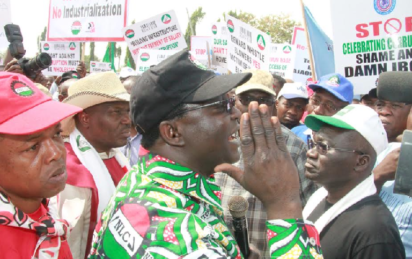 One of the affiliates of the Nigeria Labour Congress, NLC, the Amalgamated Union of Public Corporations, Civil Service Technical and Recreational Services Employees, AUPCTRE, after an emergency meeting in Abuja, called for a reversal of the appointments in the interest of industrial harmony.
The union expressed displeasure over the appointments and threatened not to sustain industrial harmony in the sector if the Federal Government did not reverse it.
The union in a statement signed by its General Secretary, Yusuf Leke-Zambuk said that the act was bound to hinder productivity, Professionalism and also demoralize eligible career professionals for their rightful positions within the Agency.
According to the statement, "the union however calls on the federal government as a matter of urgency, to reverse the appointment made by the Minister of State for Aviation due to the peculiarity and technicalities of the science of meteorology into the following positions, Directorate of weather forecasting services, Directorate of Applied Meteorological Services, Directorate of Research and Training, and Directorate of Engineering and Technical Services.
"The Union is of the opinion that the appointed directors into the vacant positions are novice to the system and therefore insist that the Minister of state for Aviation look into the issue and reverse the positions to eligible professionals within the system especially the professional cadre.
"The Union also noted that series of letters have been written by the Union to the Office of the Acting President of the Federation, the Minister of State for Aviation, and the Minister of Labour and Employment in this regard, but no acknowledgment  or response has been received
''We therefore demand an immediate reversal on these appointments because as a union, we cannot fold our hands and watch strange individuals being imposed on our members.
"The Union finally calls on government to respect the union's clearly stated positions, as failure to do so, may lead to non-sustainability of existing industrial harmony in the agency."
The post Labour spits fire over non appointment of professionals in NIMET to curb flooding appeared first on Vanguard News.