By Nwabueze Okonkwo
YOUTHS in the APC in Anambra State under the aegis of the state chapter of the Southeast Coalition of Youth Movement of the APC, yesterday, endorsed the primaries that threw up Dr. Tony Nwoye as the governorship candidate of the party in the forthcoming election.
Rising from an enlarged stakeholders' meeting in Awka, the APC Youth Movement said it would work for Comrade Nwoye to ensure he emerges the next governor of Anambra State and appealed to all groups in the party to support and assist him in actualizing the objective.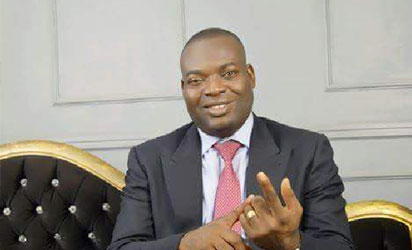 In a communiqué signed by the state chairman and the vice chairman of the movement, Hon Tony .U. Okechukwu and Hon Okonkwo Ikechukwu respectively, the APC Youth Movement South East, Anambra Chapter insisted that those clamouring to upturn the result were either not politicians or are politicians who are not on ground in the state.
The statement read in part: "Comrade Nwoye emerged through a due process and we observed and witnessed the primary election that threw him up and could say without any iota of doubt, that it was free, fair and credible. We condemn the nocturnal meetings to disqualify Nwoye but we warn that if he is disqualified , APC would not only loose the Governorship election but would regret ever thinking in that direction.
"The primary election of APC was successful and the candidate of APC in the November Governorship election in Anambra State is Comrade Tony Nwoye and nobody else. We reject any attempt to remove him or disqualify him in any disguise."
The post Moves to annul Nwoye's candidacy: S'East APC Youths kick appeared first on Vanguard News.