Yola – Mr Abubakar Malami, the Attorney -General of the Federation and Minister of Justice has warned that the Federal Government would not allow any individual or group to compromise the peace and security of the country.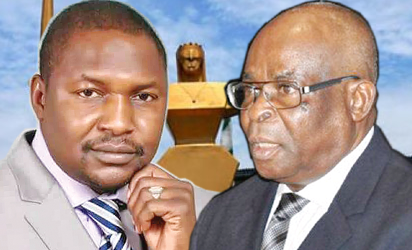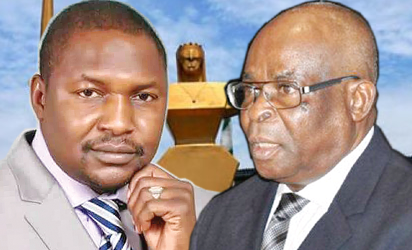 Malami gave the warning while declaring open a three-day summit of the 36 states Attorneys-General holding in Yola on Friday.
He said that where the action or interest of an individual presents an imminent threat to national interest, the individual interest must be subjected to the national interest.
"Permit me to draw attention to the current happenings wherein some people have overheated the nation's polity through hate speech with its divisive implication for the unity, peace and security of the country.
"As the Chief Law Officer of the Nation and custodian of her legal conscience, we have a responsibility to ensure that the unity, peace and security of the country are not compromised by selfish interest over and above national interest.
"The constitution under section 174 and 211 empowers us as chief law officers to institute and undertake criminal proceedings against any person before any court of law in respect of any offence under any Act of the National Assembly," Malami said.
He explained that the essence of the rule of law was the supremacy of the law over all institutions and persons irrespective of his political and social standing in the society.
"No one is above the law, for anyone who chooses to deliberately promote discord and threaten the security of the country, it is our responsibility to ensure the full weight of the law is brought to bear on such person.
He said that all state Attorneys-General were recently directed to prosecute all federal offenses in their states on behalf of the Attorney-General of the Federation.
He urged the Attorneys-General to put the directive into action and ensure that hate speeches were quickly nipped in the bud.
In his remarks, Gov. Muhammadu Bindow of Adamawa, said that the state government would support any meaningful judicial and justice reform for the interest of the people.
Bindow said that one of the cardinal aspects of his administration was to ensure peace, unity and stability among the diverse communities irrespective of their religious, tribal or sectional differences.
NAN reports that over 20 state Attorneys-General are attending the seminar with the aim of reviewing some National Prosecution Policy, Code of Conduct and Guidelines for Prosecutors. (NAN)
The post No one is above the law, FG warns Nigerians appeared first on Vanguard News.