Henry Umoru
THE apex socio political Organization of Ndigbo, the Ohanaeze has taken a swipe at President Muhammadu Buhari following the announcement last week by the Nigerian National Petroleum Corporation, NNPC of major restructuring in its operations with the appointment and redeployment of 55 key executives in its refineries and services subsidiaries.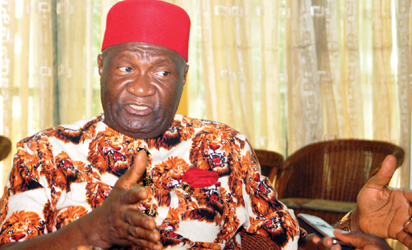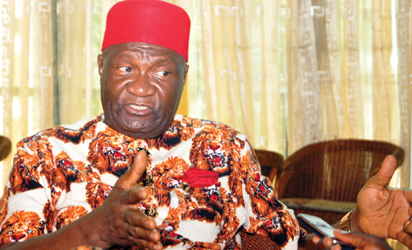 Against the marginalization of people from the South East in the major shakeup, the the Ohanaeze has urged President Buhari to as a matter of urgency, revisit the reorganization process in the interest of peace, unity and good governance
According to Ohanaeze, this is exactly why youths in the region are no longer comfortable being called Nigerians.
The Ohaneze's position was part of a statement signed by its President General, Chief John Nwodo in Abuja on Sunday.
Nwodo said, "Ohaneze is appalled at the consistent and unrepentant disposition of disdain for the South-East by Buhari administration as copiously displayed in the recent reorganisation at the NNPC.
"Ohaneze had thought that after the President's declaration in a broadcast recently that Nigeria unity had been settled and not negotiable, that he would take all necessary actions in his governance to achieve it, but the recent NNPC shake-up has not shown that the administration is walking its talk.
"Buhari administration, has shown in the new managers just announced tilting clearly in favour of the North, with the South-East totally ignored, as has always been the case since Buhari administration came to office.
"This brazen disregard, marginalization and non-compliance with the Federal character provisions in our constitution are the causes of lack of confidence which our youths have in our present governance structure.
"As long as President Buhari continues to live out his speech abroad that his government will favour those who voted 97 per cent for him against those who voted 5 % for him so long will the dissatisfaction and unrest in our polity subsist."
The post Ohanaeze faults Buhari on NNPC appointment appeared first on Vanguard News.