By Gbenga Olarinoye & Gbenga Oke
Osogbo—The Osun State chapter of All Progressives Congress, APC, has cautioned the Peoples Democratic Party, PDP, in the state to stop the nasty criticism of the APC led government saying the party should rather start articulating its own agenda for the people of the state.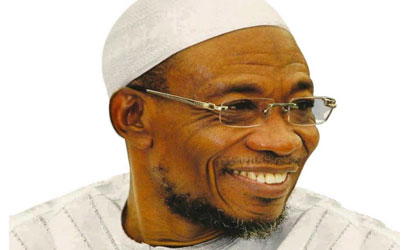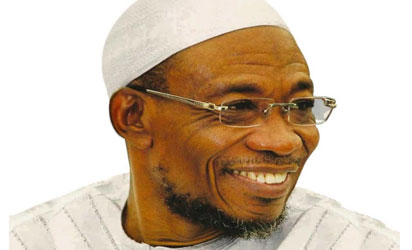 In a statement by its Director of Publicity, Research and Strategy, Mr Kunle Oyatomi, in Osogbo yesterday, stated that the PDP was never an alternative to APC.
But in a swift reaction, the PDP described the outburst of the APC as that of a drowning sailor who would ordinarily want to hold on to every flimsy straw with the hope of survival.
According to the APC, "We challenge these critics of Ogbeni Rauf Aregbesola's projects to tell us at least what the PDP will do better in education, youth employment and social security for a start in the state. They should tell the people of Osun what policy thrust it has in plan to substitute what Aregbesola has done for students, teachers and educational infrastructure in the last seven years.
"For over seven years now, the PDP has been shouting that it will destroy all Aregbesola's projects. The people of Osun deserve to know, what the PDP will replace the whole infrastructure on ground already with. It's cheap and indolent to keep criticising someone when you cannot provide an alternative for everyone to assess whether or not the alternative on offer is worth the effort to consider or reject outright" he stated.
He went further, "If PDP wants the people of Osun to take their party seriously, let them tell us what they will do differently and how they will fund their own project. They should tell us their alternative plan to stop flooding different from what Aregbesola did. They should let us know whether they are going to stop feeding children at schools in the state and whether they will cancel the airport project in which the Turkish government has shown interest".
In its reaction, the PDP said the Osun APC is jittery of its ongoing reconciliation and imminent defeat in next years governorship election in the state.
A statement by the Caretaker Chairman of the party, Chief Sarafa Ishola,  described APC as a drowning party with no hope for survival.
His words, "The PDP is conscious of the fact that its victory in the last Senatorial by-election in Osun West Senatorial District was as a result of concerted efforts by leaders and stakeholders who all agreed to work together in the interest of the oppressed and suffering masses of the state. There is however no hope for the APC surviving this coming Electoral hurricane because the people of Osun state are ready to change this ineffectual government come 2018."
The post OSUN 2018: APC, PDP in war of words over Aregbesola's successor appeared first on Vanguard News.