By Chimaobi Nwaiwu
NOLLYWOOD star, Chief Yul Chibuike Edochie, has been elected flag bearer for the Anambra State 2017 Governorship election for the Democratic People's Party DPP. Chief Edochie was elected unopposed at delegates at a party congress that took place at Fun Surge Hotel, Awka.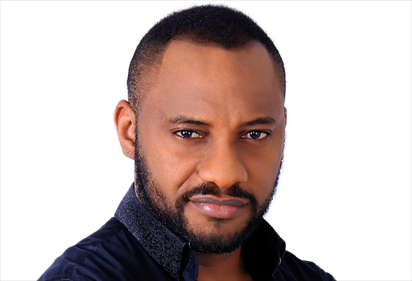 The delegates also elected the Anambra State chapter executive to run the affairs of the party for the next four years. The Nollywood star was accompanied by his campaign director and another Nollywood star, Okwudili Ogwuegbu, popularly known as Waski to the event. The delegates' election was supervised by the national chairman of the party, Rev. Olusegun Peters and other members of the national executive of the party. Also present were officials of the Independent National Electoral Commission, INEC, the Police, Department of State Services DSS, and other security agencies in the state.
Some members of the state executive of the party elected were Prince Ojiewulu Ifejike, chairman; Mrs. Adaeze Nwosu, deputy chairman; Mr. Philip Balepo, secretary; Mr. Nicholas Ochionu, treasurer; Udemba Nonso, financial secretary; and Joseph Oragwu, publicity secretary; and Mr. Chijioke Ifediora, legal adviser.
In his acceptance speech, Chief Edochie said his campaign slogan is "The last bus top" affirming that the people are tired of what he described as the cluelessness of the present  administration in the state.
Edochie urged the people to join hands with him to salvage the battered image and economy of the state, saying, "If you are not part of the solution, you are part of the problem, enough of bad administration. Some people may say they do not know me in politics, having created a name for himself in Nollywood, but, if the state is destroying, it is the celebrities that should come out and speak. I need the support of the people to make it work in Anambra State.
"Today I offer myself as a humble servant seeking your consent to run for the office of the governor of Anambra State in the November 18, 2017 gubernatorial election. My ambition is driven by the experience of the ineffective, inefficient, and purposeless leadership style of those entrusted with the leadership of the state. Since its creation, Anambra State has been in dire need of development but rather than develop; the state was in the news as the home of kidnappers."
The post Our enemies've come to their last bus-stop – Edochie appeared first on Vanguard News.