By Sonny Atumah
A momentous change in political leadership would be heralded next Thursday September 21, 2017 in Angola when the former Defence Minister, retired general João Manuel Gonçalves Lourenço would be sworn in as its third President. Lourenço takes over from Africa's second longest serving President, José Eduardo dos Santos who grabbed power on September 10, 1979. Dos Santos, a Soviet-trained petroleum engineer had a firm grip of Angola with iron fist for 38 years after the death of the first President Antonio Agostinho Neto.
The Angolan story had a strange twist when dos Santos anointed Lourenço to sit in the seat of power while he stepped aside.  The country's parliament has created a new constitutional provision of president emeritus to ensure Dos Santos' immunity from prosecution.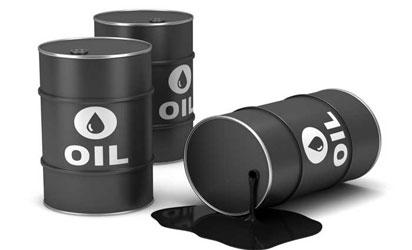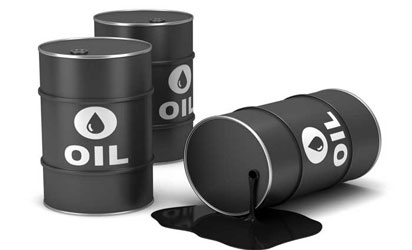 But is Lourenço booby-trapped with Dos Santos remaining the head of the ruling People's Movement for the Liberation of Angola, MPLA? What is not clear is whether Lourenço who many have touted to be Dos Santos' stooge would remain so after taking power. History beckons as Dos Santos like Ahmadou Ahidjo retained the headship of the ruling Cameroon National Union (CNU) after resigning as President of Cameroon in 1982.
By 1983 his protégé Paul Biya (Dos Santos' good friend) that inherited the Presidency took over the party's structure to the consternation of Ahidjo. The rift between the two forced Ahidjo into exile. Ahidjo was on trial in absentia for alleged coup plot and sentenced to death, but later commuted to life prison sentence in 1984.
Angola is Africa's second largest exporter of crude oil after Nigeria. Angola's checkered story since independence from Portugal in 1975, is a tale of two parties in conflict; the Popular Movement for the Liberation of Angola, MPLA and the National Union for the Total Independence of Angola, UNITA, embroiled in a 27-year bloody civil war that ended in 2002. UNITA rebels led by Jonas Malheiro Savimbi were the guerrilla insurgents against the central government of MPLA in Luanda.
UNITA was supported by the United States, China and South Africa against the Soviet supported MPLA. It should be underscored that the ideological struggle for power and oil which had Angolan leaders in pitched battles, allowed American companies unfettered access to Angolan oil for international markets.
Post war Angolan government of Dos Santos has been serially accused of corrupt practices, nepotism and cronyism. In June 2016, he appointed his billionaire daughter, Isabel dos Santos (net worth of US$3.5 billion and 8th richest person in Africa), the Chairman of the state owned National Oil Company, Sonangol.
Angola has a mismanaged oil economy with high inflation, and unemployment rate of about 26 percent. Lourenço at 63, is inheriting a fragile economy with a debt profile estimated at US$37.7 billion as well as an impoverished population with crass inequality between the rich and the poor.  Angola's capital Luanda is reputed to be the most expensive city in the world.
Like most OPEC and oil dependent nations, Angola relies on crude oil sales for 90 percent of its foreign exchange earnings. With   years of deficits in budgetary provisions, Dos Santos government sought alternatives in borrowing from China. More of Angola's crude oil as collateral goes to China for loan repayment with little revenue for social infrastructural development.
The oil price crash of 2014, again caught up with Angola hemorrhaging for cash. With the drop in crude oil prices servicing Chinese loans means that more Angolan crude oil would go to pot; with a longer period and more cargoes going into stockpiles of Chinese Strategic Petroleum Reserves. Angola supplies China 1.09 barrels per day, bpd, making it the second largest global supplier of crude oil after Russia.
The oil super majors who manage the oilfields and platforms in joint venture partnerships take oil in return for their investments. It therefore leaves Angola with fewer cargoes to service term buyers with ongoing contracts. Oil-backed loans from China put at about $25 billion since the end of the civil war in 2002 are for infrastructure provided by Chinese construction companies.
Reports have it that over many Chinese state and private companies construct roads, railways, hospitals and houses in Angola. Observers believe agreements that 30 percent of labour in construction projects should be reserved for Angolan labour are never honoured. Western countries have criticized Beijing for taking Angolan resources in return for projects, which many have asked who calls the other black; the kettle or the pot.
Lourenço promised greater transparency than his predecessor as he intends to open the country's economy to the world and reduce its dependence on the vagaries of oil price. In a bid to attract more private investment, his regime plans to introduce more private-public partnerships to diversify the economy. But as part of the old guard many describe him a son of the revolution and a product of the party. He was Secretary-General, Vice-President and Angolan Defence Minister of the ruling MPLA. Strength of character would determine whether Lourenço would be his own man.
The post Plugging the fiscal hole in Angola's oil appeared first on Vanguard News.