By Dayo Johnson
THE wife of President Muhammadu Buhari, Aisha, has warned politicians in the country against politicizing the issue of women empowerment.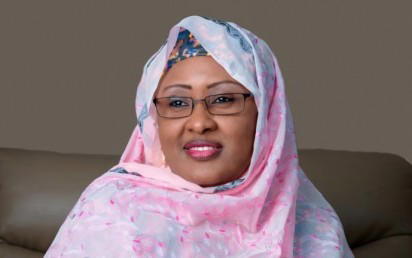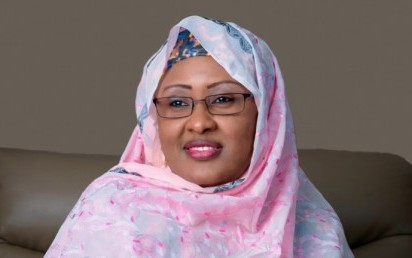 Aisha spoke in Akure, Ondo State capital during the first national workshop organised by the National Council for Women Societies (NCWS) on economic diversification programmes of government.
She also accused politicians in the different political parties of paying lip service to matters that had to do with women empowerment.
Buhari's wife, who was represented by the NCWS President, Mrs. Gloria Laraba Shoda, said whenever people speak about empowering women in a political dispensation, it appears to those in power as if asking them to throw away the keys of the offices they were already occupying.
Speaking on the seminar titled; "Nigeria Women in Agriculture Development, Participation and Empowerment in a Practicing Democracy', she said since women are talking about agricultural empowerment, those in power should be delighted by their suggestions..
In a paper at the occasion, the Minister of Agriculture and Rural Development, Chief Audu Ogbeh ,noted that the mainstreaming of women in agriculture will contribute greatly to the sustainability of the nation's agricultural production.
According to Ogbeh, women have enormous amounts of potential that must be tapped to grow an agricultural sector that is the envy of Africa.
The National President of the NCWS, Shoda, explained that women form nearly half of Nigeria's population with millions working in the agricultural sector in our rural communities, but that due to gender inequalities that pervade the society, they do not get the recognition and inclusiveness they deserved.
Shoda, who said women were not blaming any government, noted that they were only saying that in alignment with current global thinking on good governance, government should create and promote an inclusive gender-friendly society.
She urged government at all levels to carry women along in terms of planning and implementation of policies, projects programmes across the different social and economic sectors such as outlined in their development agenda.
The post Stop taking women for granted, Aisha Buhari warns politicians appeared first on Vanguard News.