By Anayo Okoli
UMUAHIA—TRADITIONAL rulers in Umuahia South Local Government Council have called on Abia State House of Assembly to enact a law prohibiting open grazing, lamenting the destruction being done to crops by herdsmen.
They also called on the authorities of Umuahia South council area to also enact an edit against open grazing even as they lamented the menace of  herdsmen in the council area.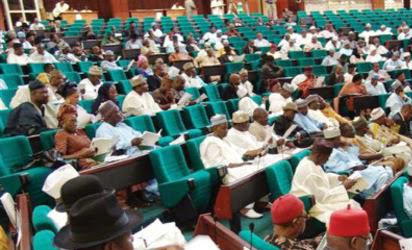 The traditional rulers under the aegis of Umuahia South Traditional Rulers Council said the activities of  herdsmen have been very destructive on the farms of their subjects.
In a six-point communiqué jointly signed by chairman, Eze Godfrey Onwuka; his vice, Eze S. I. Anyanwoke; Secretary, Eze A. C. Chikezie, as well as heads of the various clans in the area, the monarchs lamented the incessant invasion of their farmlands, schools and public institutions by the herdsmen.
They also lamented the sexual harassment of their daughters and wives by the herdsmen.
According to the traditional rulers, the herdsmen often carry dangerous weapons, thereby inflicting fear on the citizens. They also alleged that "they are also using under-aged children as herdsmen who the police cannot arrest because of their age."
The communiqué further alleged that the herdsmen and their cattle have polluted their streams which they said are the only sources of their drinking water within the local government area, particularly the areas that have no boreholes.
The Umuahia South traditional rulers also lamented the movement of the herdsmen at nights which they said makes it difficult to differentiate between herdsmen, armed robbers and other issues.
The post Umuahia monarchs urge Abia Assembly to legislate against open grazing appeared first on Vanguard News.