By Muyiwa Adetiba
Monday was the 16th anniversary of 9/11, the day the whole world woke up to witness the full horror of man's inhumanity to man. Today, six days after this indiscriminate and irreligious destruction of innocent lives was also the 16th anniversary of my own version of 9/11; the day I and my family witnessed at close range, the horror of man's inhumanity to man. It was the day I was shot point blank as they say, disposed of my car, and dumped in a secluded side road to die. It was also the day, paradoxically, that I witnessed the good and bad sides of humanity.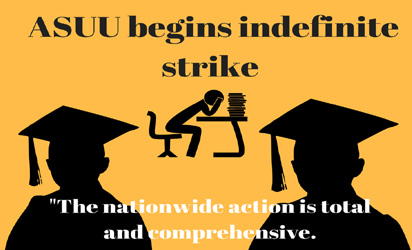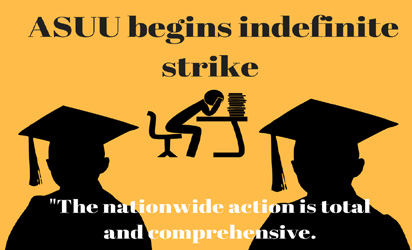 An okada man came from nowhere and offered to take me to the nearest hospital. And on getting there, stayed outside as if he knew the hospital might not be able to handle my grave situation. He was on hand again to take me to LUTH. All without charging a penny. The doctor at the private hospital quickly assessed the situation and realised I needed more proficient hands than his and fearing that I might not be able to make it to LUTH without help, offered without any prompting, to take me there.
It was he who interceded for me when the 'professionals' in LUTH refused to attend to me. But for him, I might have been left to die like the man who groaned through the night unattended to and gave up the ghost in the early hours of the morning. It was he who also alerted my family. These two men neither knew who I was nor cared. I was to them, another human being in distress.
I call them the angels God sent to save my life. I was told the okada man came back the following day to check if I made it through the night only to be told I had been moved to a private hospital. My prayer for them has always been that they and their family members will in turn, continue to find sympathetic helpers.
LUTH on the other hand, was on that day, a classic example of what a teaching hospital should not represent but which unfortunately, many government hospitals depict. They are in the main, uncaring, unfeeling and materialistic. Even after the intercession of my medical angel, the treatment I got was superficial until my brother-in-law who also trained at LUTH came and 'flashed the badge.'
By this time, I had lost a lot of blood. I have many close friends including a senior sister who trained at Idi-Araba and had been in and out of the premises in my younger days. But it was the first time I was coming in as a patient and I hope and pray it would be my last. (I should say though that my experience at LASUTH last year when I went to see a dentist was refreshingly different).
Over the years, especially at times like this when doctors are on strike, I often wonder what would have happened if my robbery attack had taken place when the doctors were on strike. In spite of the callous attitude of its staff that night, LUTH kept me alive until the morning when St Nicholas Hospital took over.
As at the time of writing this article, Resident doctors have been on strike for about three weeks. During this time, many people would have needed urgent medical attention either as a result of gunshot wounds like mine, car accidents, domestic or industrial accidents, or simply normal illnesses that take a turn for the worst. Their deaths would go down as needless and preventable deaths. I often wonder if Nigerian doctors are aware of the needless deaths these near total shut down of medical services cause.
And if they are, do they feel any pangs? Would it make a difference on their conscience and stance if the media carried daily stories of patients' plights at our hospitals? Or are they too far gone to care about the collateral casualties that are rising by the day? Which brings me to this question. How many of our doctors; indeed, how many of our professionals go into a profession because of what the profession stands for?
Historically, most medical doctors are among the brightest among their secondary school peers. Many therefore go into the profession because they are intellectually capable and because it is a prestigious profession with an upper middle class income. The call of the profession to deny self if necessary in order to heal, to save lives and ensure a healthier world is therefore secondary for many. The Hippocratic Oath which they are obliged to take is, for this class of people, only a means for obtaining their practising diplomas. The ease with which Nigerian doctors go on strike is worrisome.
It does not reflect their intellect as problem solvers or status as elite members of the society. To go on strike at every turn like proletariats do without looking at the larger picture takes something away from this elite profession. After years of going on strike almost every year, what has changed? The hospitals are still consulting clinics or worse. Meanwhile, for everyday they are on strike, thousands lose their healthy status; many, their lives.
On the part of the government, one is embarrassed that this government of all governments, is not taking our medical situation seriously enough. One would expect a President who has had to humble himself—and the nation—by seeking medical help abroad, would come home to put a decisive stop to this nonsense called medical tourism.
For goodness sake, what would it take to holistically confront the fundamental problems plaguing this country's health care system? What would it take to put a stop to the needless medical trips to Europe, Asia and even South Africa? There are highly skilled Nigerians in the diaspora who would come home if the conditions were right. I know because I have met some of them. Sixteen years ago, the consultant I met in the UK where I sought advice on corrective surgery was a Nigerian. They are everywhere.
I have had cause to tell some of my friends who are surgeons and hospital administrators to consider pulling resources together with their colleagues in the diaspora to set up at least one first class medical centre. If its good enough, it will attract local and international patronage.
The younger doctors should realise that strikes are not the answer. They have not been. They will not be. The reprieve, if any, is temporary. They should use their considerable collective intellect to figure out deeper, more lasting solutions to our health care problems.
The post While the strike lasts appeared first on Vanguard News.