By Alexander Bamgbola
It is common knowledge that a vast majority of Nigerians are living in perilous times, with grinding poverty, stark illiteracy, and debilitating disease staring everyone in the face.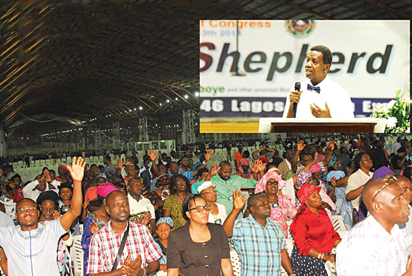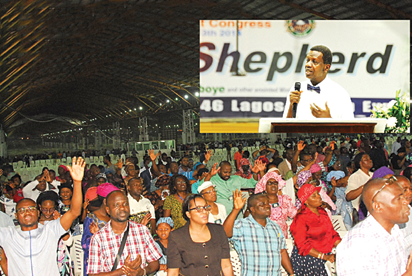 Crimes of rape, ritual killings, kidnapping, armed robbery, drug addiction, fraud, and mind-boggling homicidal cases, have combined with corruption, erosion of sacred values, and a vacuum of Godly leadership, to make life very tough indeed for Nigerians.
Regrettably, all these seem to defy solutions, from societal institutions and state actors alike. It has become clear to most, if not all Nigerians, that only God has the solution.
Despairing as the scenario is, I happily state that hope is not lost after all. The Living God has actually sent help to us, the same way He saw the plight of the Israelites of old, and sent his prophet, Moses, to set the captives free from the bondage of Pharaoh.
The help that God has sent is in International Evangelist Reinhard Bonnke, to whom He audibly and unmistakably spoke, to come to Africa, Lagos, Nigeria specifically, to hold a crusade for the last time in his ministerial career, a career which has spanned more than a generation. During the five-day crusade, God will mercifully extend His saving grace to millions, heal the sick, elevate the poor, free those in bondage of any kind; and heal our land.
But beyond all these, God wants to use Evangelist Bonnke for Divinely-ordained impartation purposes. Just as Elisha got a double portion of Elisha's anointing, God will graciously use Evangelist Bonnke to impart heaven-sent fire into the 200,000 ministers who will attend the three-day Fire Conference that accompanies the Final Fire Crusade. He will also personally minister to millions of souls at the crusade ground.
Dead spiritual lives are about to be woken up, fresh spiritual fire is about to be lit on our altars, and new souls are about to be won for Christ. The sacred purpose of both the Fire Crusade and the Ministers' Conference is to raise a nation of the righteous. The Bible has said it unequivocally that only righteousness exalts a nation.
Yet, we all have a role to play in this new deal. In any interface with God, there are things He expects His people to do. In the Book of Second Chronicles, 7:14, the Bible says: "If My people who are called by My name will humble themselves, and pray and seek My face, and turn from their wicked ways, then I will hear from heaven, and will forgive their sin and heal their land."
We must lay hold on this free promise, and fully appropriate its portents. It is in this regard that I humbly, but seriously call on all true disciples of The Lord Jesus Christ, and other servants of God, to rise up, pray, show contrition, and cry to the Lord, to bring revival to our troubled land, to fully harness the glorious blessings which the Bonnke program will bring to Lagos, nay Nigeria, and indeed Africa as a whole.
I wish to specifically invite all the children of the Most High God, all servants of God and all those who fear the Lord across the broad Nigerian and global landscape, to sanctify a three-day fasting and praying sessions beginning from Friday, November 3. I equally enjoin individual saints to continue to wait upon the Lord beyond this specific time, and far into the crusade days for abounding success and massive turn around for our city and dear country. Prayer sessions have been equally apportioned on the crusade ground and the ministers' conference to awaken our latent resources and blunt the myriad of fearsome challenges facing us.
May I respectfully crave the indulgence of all our spiritual fathers, pastors, and other leaders in all our churches and across the vast space of our country to encourage their congregations to participate in this worthy cause that will invariably make our nation a better place to live in.
The Final Fire Crusade of Evangelist Reinhard Bonnke will hold near Sparklight Estate, opposite OPIC Event Center, not far from Berger Bus Stop, at the Lagos end of the Lagos-Ibadan Expessway, from Wednesday, 8th.
*Bamgbola is Chairman, Central Working Committee,
Reinhard Bonnke Final Fire Crusade in Africa
The post A wake-up call to fast and pray appeared first on Vanguard News.