Greg Clarke, the embattled chairman of English football's governing body, saw his problems deepen on Thursday as the whistleblower in the sex abuse scandal accused him of humiliating him.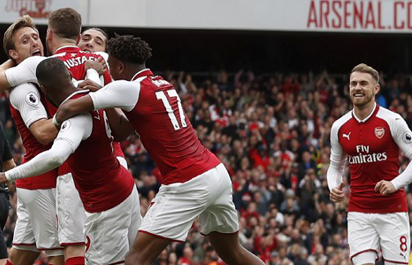 Andy Woodward, whose revelations last November of the sex abuse he suffered as a youngster whilst at Crewe Alexandra inspired several other former professional footballers with similar experiences to come forward, told several British newspapers he had been very upset by Clarke describing him last week as "having cried like a baby" when he held a confidential meeting with the Football Association (FA) chairman regarding the allegations last year.
Clake made the remarks in a much criticised appearance before a parliamentary committee over the FA's handling of an unrelated matter surrounding the allegations against former England women's coach Mark Sampson.
"I certainly wasn't crying like a baby and I feel humiliated by the words that he used. I feel extremely hurt," said Woodward, who added that while he did break down in front of two FA staff members in the meeting, Clarke was not even in the room at the time.
"I didn't feel it was appropriate to use those words about me from a very confidential meeting at Wembley last year. That deeply upset me.
"I understand that he's under a lot of pressure at the moment, but I've had several people that have contacted me directly saying that they feel really sorry for me. They instantly knew that it was me he was referring to."
Woodward, who in contrast praised the help provided by Gordon Taylor, the chief executive of the Professional Footballers' Association (PFA), also claimed Clarke had not been in touch since their face-to-face meeting last year.
"I understand the FA are very busy people, but in terms of any contact from Greg Clarke, I haven't had one phone call, one email, in the last 11 months."
Clarke, who it is believed has made contact with Woodward since he gave the interviews, is due to host an FA Council meeting later on Thursday.
Earlier this year, Clarke launched an independent review into the FA's handling of abuse allegations in the years before 2005.
The post English FA chief remarks humiliated me, says abuse victim appeared first on Vanguard News.