By Dirisu Yakubu
ABUJA – One of the famous contestants in the national chairmanship election of the Peoples
Democratic Party (PDP), Chief Olabode George, has pledged to create a platform in to mentor the youths and properly prepare them for leadership and governance if elected.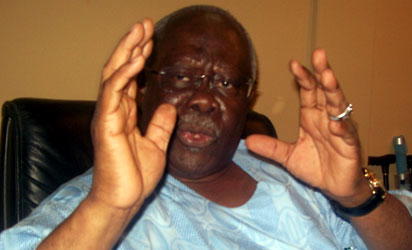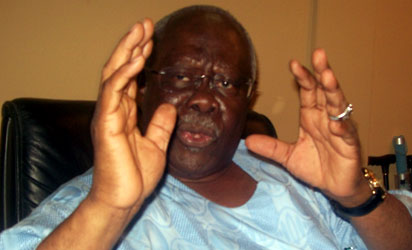 George stated this while interfacing with the chairmen of the PDP in the 36 states of the country at the Druz Resort and Events
Centre in Abuja, as part of his ongoing nationwide consultations with party
stakeholders across board.
He noted that one of the of the visions of the founding fathers of the party was to promote
popular participation in the governance of the country by all groups including the youths adding that it was very important to create a platform to effectively mentor them for leadership and governance.
He alao said that in all the years he held leadership positions in the party; he had always supported every effort aimed at ensuring that the party remained connected to all the critical stakeholders and through them to the public, whose mandate the party would always need to remain in power in the service of the country.
"We cannot afford to make mistakes now. We must get it right, be fair and just to all and keep connected to the people. They are our
strength and God helping us, the party shall be victorious in the next elections.
"And now is the time to begin to mentor our youths and raise from among them a crop of credible, resourceful, dynamic and patriotic leaders. If I am elected, I will involve the youths in leadership positions including putting them in various committees where they will learn the ropes and gain necessary experience to become good leaders."
The aspirant, a former Deputy National Chairman of the party and currently
a member of its Board of Trustees (BOT), solicited the support of the state
chairmen for his chairmanship bid.
Responding, the chairman of the State Chairmen' s Forum, Obong Paul Ekpo, who doubles as the state chairman of the party in Akwa Ibom State, commended George for
his courage and exemplary service to the party even as he promised that George's message would be taken home by the chairmen to stakeholders in their respective States.
The post I'll guide, mentor youths on leadership – George appeared first on Vanguard News.