By Dennis Agbo
ENUGU—THE Enugu Division, Court of Appeal  has adjourned to January 25 2018, a matter before it seeking to commit the chairman of Independent National Electoral Commission, INEC, Prof Mahmud Yakubu to prison.
Yakubu is facing litigation for being defiant to conduct a rerun election for Anambra Central Senatorial seat, 90 days after the same court of appeal in Enugu ordered him to do so since 2015.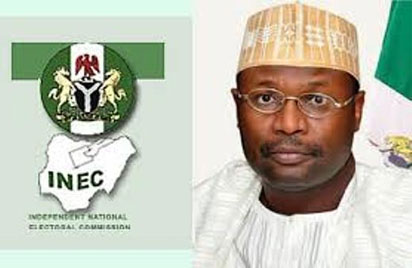 The matter was adjourned to enable the plaintiff and candidate of Mega Progressives Peoples Party, MPPP, Mr Chris Nkem Ekweozor, personally serve Yakubu and not through proxy.
The three-man appeal panel presided over by Justice J Ogunwumiju gave the directive, yesterday, in a suit brought by  Ekweozor, who was the MPPP candidate during the 2015 election.
At the hearing, the court also directed for publication of the proof of service on the INEC chairman in a national newspaper and adjourned the matter to January 25, 2018 for further hearing.
Ekweozor said it amounted to impunity, disobedience, ridicule on the court and a slap on the country's democracy for the commission not to have heeded an order of court, stressing that INEC was setting a bad precedence for the country's political history and denying his people representation at the senate.
He told the court that two years had passed since the election was concluded and the life of the 8th senate remained only a year and eight months, adding that in the event of the election holding at the moment, it would mean that the winner may resort to court to seek elongation of tenure to make up for the lost years.
He stated that he had written severally and served notices of the committal forms 48 and 49 but had not received any response, explaining that the commission has deliberately decided to punish his people without a cause.
Counsels for INEC, Alhassan Umar and Amaka Agbo Anike argued that the commission had earlier fixed March 2016 for the rerun election but was stopped by the appeal of the Peoples Democratic Party, PDP, pending at the Federal High Court, Abuja.
The respondent's counsel said that the PDP appeal was predicated on why the party should be disqualified from the election, adding that the matter was heard on October 18, 2017 and adjourned for ruling.
The post Suit to commit INEC chair, Yakubu to prison adjourned to Jan 2018 appeared first on Vanguard News.