THE World Bank said Nigeria had so far accessed less than $50 million of the $300 million earmarked by the bank for youth empowerment and other social works in the country.
The World Bank's Nigeria Lead Social Protection Specialist, Mr Foluso Okunmadewa, said this, yesterday, in Abuja at the Youth Employment and Social Support Operation, YESSO, Midterm Review Policy Level meeting.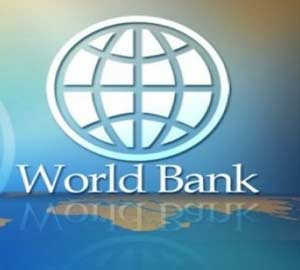 Okunmadewa said the bank had in 2013, earmarked the fund to support federal and state governments' efforts to improve the lives of the poor and vulnerable in the society.
He said of recent, the YESSO programme, which had four components, had been doing badly, mentioning the Social Register component, which had the ambitious aim to compile the list of the most vulnerable people and households in Nigeria, as example.
According to him, it is sad to note that only eight states have thus far keyed into the programme.
He said: "The support operation is in its fourth year of implementation and currently active in 13 states of the federation, including the North-East and coordinated at the federal level, also with the NDE.
"The operation is expected to close in mid 2020 and the performance today is not impressive. Less than $50 million, which is about 13 per cent of the assistance has been disbursed.
"The single register component of the operation, which is quite innovative and has been adopted by the Federal Government for its Cash Transfer programme, is however, recording very slow process.
"Only a small fraction of the poor has been identified and registered even in participating states.
"Also, the intervention component of the operation, which targets grants transfer for internally displaced people and vulnerable in the North East, is performing very poorly."
Okunmadewa said to encourage more states to participate in the YESSO programme, the World Bank had cut the ration of the required counterpart funding between states and the Federal Government from 50/50 to 90/10.
This, according to him, means that for every one Naira the Nigerian government, whether state or federal government invests into youth empowerment, the World Bank will provide nine Naira for it.
Also, National Coordinator of YESSO, David Adejo, urged the states to take advantage of the reduction in counterpart funding by the World Bank to invest in avenues that would lead to youth employments in their respective states.
"Some states had a public workfare, but when the YESSO started, they pulled back and were no longer funding these projects, thinking that the World Bank would do it alone.
The post $250m grant for Nigerian youths yet to be accessed —World Bank appeared first on Vanguard News.