…Unilever, PZ, P&G battle for supremacy
By Princewill Ekwujuru
Quest to satisfy consumers' demand for more value in baby bath products, such as soaps, lotions and shampoos may have forced leading baby products manufacturers into dynamic product changes.
This quest has led baby bath product manufacturers to intensify their marketing strategies into winning back consumers' unstable loyalty to their various brands.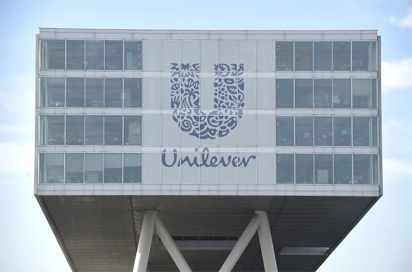 The manufacturers have also begun to reformulate and add more skin friendly chemicals to the products.
This is at the backdrop of market insight that showed a sustained rise in child birth, and increased demand for baby products which has continued to rise despite the economic hardship.
Consequently, to remain relevant in their positions, the manufacturers are    beginning to adopt critical marketing measures such as repackaging, re-designing of their products shape and size, both    in lotion and    shampoo containers, especially soaps which comes in different colours, different shapes, including additional fragrance to attract customers.
These developments however has narrowed top contenders to four brands of    Johnson's  baby products, produced by Johnson and Johnson Consumer Company,  Cussons  baby products, made by    PZ  Cussons Nigeria Plc,  Milton  baby products,    manufactured by    Procter and Gamble,  Pears  baby products,    produced by Unilever Nigeria Plc.
Also some imported products have helped to heighten the battle for dominance and control of market share. They include  Sebamed, Dr Bronner's, Pigeon, Chicco,  Erbavira  baby products among others.
Vanguard  Companies and Markets (C&M)  look into the competition show that consumers  differ widely on their preferences  for the baby bath products. Some prefer the soaps for their foaming, while others go for fragrance or colour. Also some are stuck to brand loyalty.
However, C&M findings also revealed that  baby soaps, lotions and shampoos sometimes labelled 'natural' or 'gentle' could be filled with toxic chemicals which are  dangerous to child's health, yet the manufacturers advertise them without warning.
Consumers' reaction
Determining the level of patronage in  the  market, findings by  C&M show that of the  number of consumers and distributors spoken to, majority preferred  Johnson's,  Cussons,  Milton  and  Pears  baby products, with marginal use of imported baby products.
A  visit to an ante-natal session(s)  in several mother and child centres in the states of Lagos, Ogun, Enugu and Imo revealed that  Johnson's,  Cussons    and  Milton  lead the pack . In Imo state  Pears  is doing better, though   some parts of the market are controlled by  Johnson's  and Milton.
Speaking with  C&M, Mrs. Okeke Praise, a pregnant mother, who was at the mother and child hospital in Festac Town,    Lagos,  during  the introduction of the repackaged and re-labelled  Pears  baby products, said she uses  Milton, adding, however,  "this is  the first time I will want to try  Pears."
On why she wants to switch allegiance she said: "I only  wanted to know if the price is right and see if it will be of same quality"  Another consumer in the same hospital said she has not been using  Pears, but signified her allegiance to  Johnson's  baby products.
Distributors' reactions
A baby product distributor located along LASU- Isheri expressway, Lagos, who refused to disclose his identity, confirmed to  C&M  from his ledger that there has been a battle between  Johnson's  and  Milton  baby products, withPears  in close run-up due to its recent re-launch.
Another distributor, Mags Merchants, who plies her trade at Oke-Arin market, also in Lagos, pointed out that demand for baby products is on the rise due to increased number of child births, but    noted that of all the products    Johnson's, Milton  and  Pears,  are leading, with pockets of foreign products making in-roads into the market.
A distributor in Ogun state, Anuoluwa Ventures, who gave her name simply as Mrs Amuda, said preference of the brands has to do with choice of the customers, not the price, because parents want the best for their children, but stated that the brands are battling seriously to control the market in the state.
A number of distributors indicated that  Pears  may be losing its market share, and this, they say, may have formed the recent reformulation and re-launch of    its product range. However, some were  not comfortable with the price of the product, which they say is on the high side.
Experts speak
An Industrial Chemist, Jude Emegide, explaining some of the chemical components of these products said:    "Children  are exposed to 27 dangerous chemicals each day through personal care products alone."
For example,  fragrance,  he said:  "You may  love the smell of a given  baby lotion, but fragrance is linked to allergies, skin irritation and eczema, and can be toxic to various organs in the body. Avoid products that lists  fragrance, perfume or parfum."
He went on to say that  "phthalates and parabens are chemicals linked to endocrine disruption, which can cause allergies, asthma and cancer. This also depends on skin type.  "
A marketing expert, who did not want his name in print, and who claims to work for one of the brands,      said,  "most marketers do not know the composition of the products, but just market them."  He suggested that if the products contain such chemicals there should be a warning on the pack and container of the brands, television commercials, billboards etc to inform consumers of the presence of those chemicals, just like in the tobacco ads.
Dr. Adeyeye Taiwo, Consultant Gynecologist/Director of Clinical Services, representing the  Medical Director of Maternal and Child Centre, Amuwo Odofin in Lagos, during the unveiling of the new  Pears  baby range,  agreed that  "a bad product may manifest as a reaction in a baby, a situation that shows the baby is allergic. Seek medical advice, and with time those reactions will go away."
A herb seller located at Iyana Isasi, Lagos-Badagry expressway, Iya Mulika, advised that to avoid the problems mentioned above, nursing mothers should use natural products such as  Coconut oil, Olive oil, Shea butter  and native soaps.  "That is what our  fathers used for us, the white man  has came with    his education and technology and we lost are traditional heritage," she stated.
Unilever's response
Reacting, Category Manager for Unilever Nigeria Plc, Adetoun Adegbite, who spoke to  C&M  denied that the product is losing its market share and stated that, that did not inform the re-launch, but said that the new oil bottle is transparent unlike the old container.
"Our focus is not to counter competition, our focus is on consumers, because they want a better looking product and we have answered to their demand, so we are not bothered    about competition, we are focused on our consumers, what our  consumers  want is  what  we are giving them."
The post Baby products: Consumers' apathy leads to reformulation appeared first on Vanguard News.