By Pastor Okokon Ating
Selfishness is one of the earliest and biggest sins which destabilized the plan of creation, bringing man into suffering till date. A selfish person has no quick development in life neither does he experience expansion.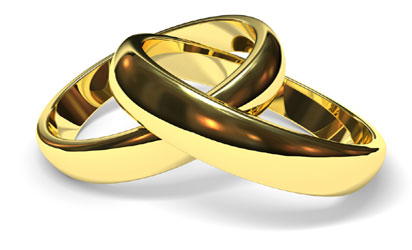 The reason is that he or she does the work of hoarding the good and services which ought to have reached other people for good and progress. Couple who indulge in this lifestyle should check their lives to see how progressive they are, if not, stagnation became the order of the day for them.
A young lady walked into my office sometime ago to lay a report against her husband. She said to me "Pastor, I will not marry that man again". She repeated the same statement more than three times. Then I tried to calm her by telling her to exercise patience.
"How can a man live with a man in the home without feeling his presence?" She said, the moment this man returns home from work, he will eat. Bath and enter into his room to sleep," she added.
"Lady is it bad for your husband to do that?" I asked.
"Oh yes" she replies.
"Tell me Madam, what do you want your husband to do just to please you anytime he returnes from work?" I inquired.
In response, she stated that, the husband does not relate with her not even by sitting with her in the parlor to discuss cheer her up. "He speaks alone in the room. He has no time with anybody. Even with his little daughter, he shows no concern, except to ask if she has eaten".
In conclusion, she said she is tired and will not continue in such condition with her husband again. Then she inquired of me, "Pastor, when do you think such a man will change from that attitude?"
In the course of our discussion I demanded from her as per what she has done to woo or change the husband from being selfish in character. She replied that, that is why she has come to me for advices and solution. I counseled her to keep on taking these steps as a daily duty:
Praying for a change of attitude in her husband.
Sitting closer to wherever the husband may be sitting, relaxing or sleeping.
Open a discussion or talk with the husband on funny events or crucial matters affecting the home or work.
Share with him some experiences at work, in the business place or about life she has known somewhere.
Be polite with him in every matter and create awareness on why she and her husband should reason together before going to bed.
Be peaceful with him and buy him some gift which may keep him laughing together with the entire family.
Find one interesting thing or the other to do which would keep him for sometime in the living room, in order to promote closeness.
Couples who want to succeed in their marriages should try as much as possible to observe some ways to avoid being selfish. They need to check or change their perspective by outing themselves last in everything. Let them try to see themselves as being the other person. They should see other people as being important like themselves; let each of them learn to accept criticism in the course of their marriage with good faith without taking an offence against each other.
Couples should care for one another by helping themselves when there is need; there is nothing wrong for them to share with one another as partners in progress. They should not claim ownership of things at home by saying this towel is mine or that spoon is mine, rather, let the couple use collective phrases when it comes to ownership of properties, for example, Our house, land, car, school, factory, children, company, business, refrigerator, etc. let the couple who want to avoid selfishness in their marriage be frequent in giving gifts to each other regularly, no matter how small it may be.
May I emphasize here that, speedy cure for selfishness in marriage can occur when an individual discovers that he\she is stingy even to his\her spouse. Let the person keep praying, rejecting the habit while they keep on learning the act of giving as noted above. With the help of the Holy Spirit, victory over selfishness can be ascertained while they live as free persons to enjoy their marriage in God. May God Bless our Marriages.
The post Destructive Agent in Marriage Selfishness (Conclusion) appeared first on Vanguard News.