By Adekunle Aliyu
LOKOJA—FORMER governor of Kogi State, Alhaji Ibrahim Idris has described as false and unfounded allegations that he paid N4.5 billion to Ex-governor Idris Wada, to make him (Idris)  governor in 2012.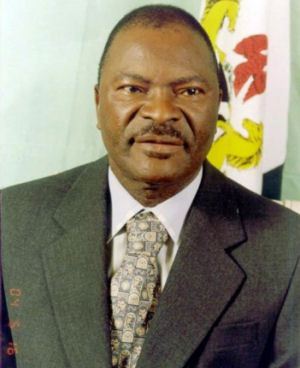 A statement yesterday by Usman Okai Austin, an aide to Alhaji Idris, contended that those behind the falsehood were afraid of the just successful ward and local government congresses  conducted by the Peoples' Democratic Party, PDP, insisting that they were threatened by the ongoing reconciliation in the PDP.
He said: "The recent decamping of some notable individuals from the All Progressives Congress, APC, back to the PDP, along with some people   at the corridor of power peddling such rumours and publication are the groups of people who have lost political value, grip of power and we are no longer in touch with people."
The statement described the allegation as blatant lies, concocted fabrication, face saving statement as well as figment of imagination of those peddling such dangerous utterances, saying, "Former governor Idris is not unaware of series of attempts by some group of individuals who have failed politically in Kogi to malign and blackmail his image built over the years. It is one of the dirty political arrangements taking too far, as a  build up to the next election in the state.
It is an attempt by some groups of compromised people and mischief makers who are bent on causing disaffection between the two Igala leaders  to their political advantage towards returning to power that is being misused'
Idris reminded the people of the state particularly the eastern flank that relentless efforts had "been deployed towards other prominent sons and daughters of the area to create an unresolved disaffection through inducements and other tactics to sustain the current satanic trend  and denials of people's rights."
It will get to a time names of dissidents Igalas who are accomplices of the current Kogi leaders will be named."
According to Ibrahim Idris, no amount of gimmicks, design, efforts and attempts to inflict divide and rule towards the people of Kogi east will stand the taste of time, as majority of the people are resolutely determined to participate in the next election frontally. At no time  or fora such unholy agreement to tinker with the commonwealth of Kogi people was brokered. It is mere propaganda by those politicians who have lost relevance and touch with the people.
The post Former governor Ibrahim Idris denies N4.5bn deal with anyone appeared first on Vanguard News.