By Simon Ebegbulem
BENIN CITY—THE Action Democratic Party, ADP, in Edo State has admonished Governor Godwin Obaseki to engage local contractors rather than foreigners in the execution of projects in the state, saying it is the only way to take care of stomach infrastructure as being agitated by indigenes of the state.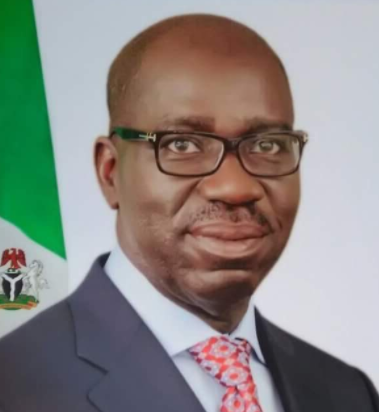 State chairman of the ADP, Mr Gabriel Oloruntobi, who stated this while reviewing the administration of Governor Obaseki in the last one year, noted that though the ADP will score the governor 50 per cent in terms of performance but that the administration must solve the problem of hunger by empowering indigenous contractors and consultants to grow the local economy.
According to him, "the governor is not doing badly, he has touched all the sectors of governance in Edo State. He has touched the transport, education, health sectors in one year without embarking on propaganda as we see other governors doing and that is a good sign for us.
¨If he continues like this, he would have done so much that when our party (ADP) comes into power it will build on what he has done. Anybody condemning him outrightly that he has not done any thing, we are not part of that.
¨But Obaseki needs to improve in the payment of pensioners because it is an embarrassment for his government that these old men and women will be protesting every day in the city."
And it is not fair to treat them that way. Again, there is hunger in the state and the people not only members of his party needs stomach infrastructure.
¨And I don´t think people are asking him to give them free money, but when you give contracts to local people it will benefit a lot of people, the money will revolve here. That will take care of stomach infrastructure. But   giving contracts to people in Lagos like we observed in his one year anniversary, where we observed that the entire arrangement was handled by people from Lagos, that is only growing the economy of Lagos and not Edo state.
¨It is not a crime to demand for stomach infrastructure as some of his party members have demanded. If people don´t eat or die of starvation how will they vote for you or work for the party. People must survive to enjoy his developmental programmes¨ he stated.
The post How Obaseki can deliver stomach infrastructure to Edo people —ADP appeared first on Vanguard News.