By Onome Amawhe
PATTI Boulaye evokes nostalgia! She is best remembered for starring in television commercials as the highly visible face of Lux Beauty Soap in Nigeria – for a record twenty-nine years. Prior to Lux commercials, Patti had dazzled generations of movie goers with her exotic beauty in the 1977 Nigerian film, "Bisi, Daughter of The River."
The film, produced by Jab Adu, a leading light of the 1970s film industry, remains Africa's biggest grossing and longest running film to date, showing at the cinemas for three years! Her successful outing in the film landed her a gig in The Black Mikado, the London West End Musical based on Gilbert and Sullivan's The Mikado.
Under the name Patricia Ebigwei, she played the lead role as Yum Yum. Thereafter, a chance meeting with legendary British theatre actress, Evelyn Laye, who was active on the London light opera scene, inspired her name change to Patti Boulaye. (The English actress was fondly known to her friends as "Boo")
The new name greatly ascended her star with career peaks: She had appearances in several more movies, released successful records, toured around the world, danced with Scottish Ballets, had her own musical, and appeared on Talk of the Town. Before the life of glamour, Patti had witnessed genocides during the infamous Nigerian Civil War as one of eight siblings.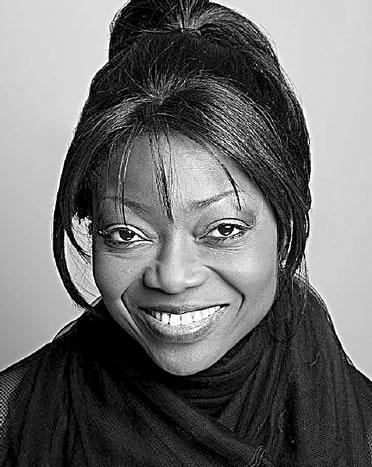 Leaving Nigeria at age 16 was the propelling factor that thrust her into the world of glamour. Then she began a career as a stage actress, leading to other showbiz participations.
Throughout a world of flickering images, Patti Boulaye was a constant star in a career of some 40 years. In her new venture, Bipada Academy, she works with individuals to increase their ability to stand out, thus bringing huge benefits to their personal, public and professional life.
YOU shot to stardom after winning the British TV Talent show, New Faces in 1978, could you relive that great time?
New Faces was the name of the British television talent show where I changed my name from Patricia Ngozi Ebigwei to Patti Boulaye. This followed the advice of my agent who felt I needed a change of name to re-launch my acting career. Prior to appearing on New Faces, I had played a star role as "Yum Yum" in the London West End Musical entitled Black Mikado – under my original birth name.
While I was waiting to be auditioned on New Faces, tragedy struck in my family. I lost one of my older brothers, Tony Ebigwei who was a pilot. He had offered to stand in for a colleague as pilot on the ill-fated flight that crashed at Kano Airport. After allowing myself to be persuaded to appear on the show – though I was totally numb through it all and didn't care how well I had done on the show – I returned to Nigeria for my brother's funeral.
I was home in Nigeria when the programme aired in Britain and caused great sensation. When I got back to the UK from Nigeria, there were press photographers waiting for me at Heathrow Airport. Then, it became obvious that the Lord was responsible for my success on New Faces and I have since been trying to be worthy of my good fortune ever since.
You're best remembered for starring in the very well acclaimed Lux commercials. How did you get discovered for that deal?
I am glad the Lux advert made such an impact. No one can predict these outcomes.It was my first commercial casting audition in the UK. I remember there were many girls there. It was really no big discovery, just simple casting and good outcome in my favour. I was just lucky that whoever was directing the commercial liked the look of me. I believe they ran the commercial for 29 years, which means it was a great success for the company that owned the product.
What were the rewards for starring in what has been described as Nigeria's longest TV running commercial?
There was no financial reward, as it was not governed by the UK equity. But I'm grateful that it imprinted my face and name in the minds of a generation. It seems to have brought great pleasure and inspired a whole generation of Nigerians. I never got to see my face on the soap nor on the billboard, but then I don't have to see it to feel the impact the commercial has had and still does, even after it was changed. Twenty-nine years being the face on a commercial, shows how well it must have worked!
Yes, there's also the story of how you left Nigeria for the United Kingdom at 16 and emerged one of the leading black British entertainers in 1970s and 1980s. Tell us more.
As always, that was God's doing! It was through no clever plot or plan on my side. God opened the doors of opportunities; all I had to do was; work hard, maintain self-respect, dignity and believe that whatever happens, God is in control! His plans are always the right ones, no matter how hard they may seem at the time. From an early age, I have always believed in the power of God not man's feeble attempts at power.
You also anchored the very successful television series, The Patti Boulaye Show on BBC Channel 4 in the 1980s. What was the TV show about?
The Patti Boulaye Show was my idea, which turned out to be one of the first DIY reality type shows on British television. In the programme, I tried my hand at everything that was out of my comfort zone i.e. a real James Bond film stunt, water skiing, ice skating and different dances from different countries etc.
In financial terms, what's the biggest deal you've ever landed?
Soon after the New Faces success, I was offered a lot of money, in the millions, to play the role of a prostitute in a film, which had outright pornographic scenes! Needless to say I turned it down and thank God I did! Everyone thought I was crazy to turn down so much money! At the time, it was the highest amount that had been offered to a black actress!
The trouble is the more they pay you, the more they feel they own you! No one owns me! I could not imagine sentencing my parents, siblings, children and my husband or even the young black women inNigeria and the UK, who might have wanted to follow in my footsteps, to that kind of self destructive example. I later went to see the movie, when it was released and I am grateful that I had the discipline and common sense to turn it down!
What do you consider to be your career highlights, and what are you most proud of?
My life and career have been bathed with love, my marriage, my children, siblings you name it. But if I must pick some; then I'll have to include getting to meet Michael Jackson and spending time with him. Being one of the 12 Members of the Steering Committee for Her Majesty, The Queen's Golden Jubilee Celebrations and Pageant at Buckingham Palace. I had the honour of being awarded an O.B.E. (Officer of the most Excellent Order of the British Empire) for charitable work in the UK and Sub-Saharan Africa. I am humbled and proud to have been on Her Majesty, The Queen's Birthday Honour's List to celebrate her 90th Birthday.
I had the honour of singing at King Hussain of Jordan's and the then Crown Prince's Birthday Party in Arman. The guests were mostly Royals from Far Eastern Kingdoms, the Western world including The Aga Khan and the British Royals. I am a very lucky girl!
You recently published your autobiography The Faith of a child.
The Faith of a Child came into being as a way of recording my early life, for my children. I wanted my son and daughter to know why their mother, though in show-business, was different, strict and so typically old style Nigerian mother in many ways.
I was never fond of talking about my experiences during my childhood in Nigeria. In The Faith of a Child, I describe the environment, situations, struggles, hardships, humour, my parent's bitter divorce, good times, bad times and numerous observations of my varied environments as a child, and the ways they have affected my life.
In 2011, you established Bipada, an academy that provides advice on personal development and etiquette. What led to this?
Bipada Academy was launched at Queen's College, Oxford University to expand the services I had been providing to private clients for over 30 years. Our services focus on positivity, the development of the person as a whole and their attitude. These were always taught to private clients, mostly whites and Asians. Bipada Academy has world class experts and advisers some of whom specialise in Royal and Diplomatic Protocol. We provide a unique practical and personal experience that transforms participant's attitude in general. We also offer phone sessions and advice on selected topics for difficult, personal or work place problems.
What is etiquette? And why is it so important?
Etiquette is the rule of life that separates us from the animals. Etiquette is not about stiffening one's neck while trying to appear important. It's about consideration and respect for self and others. It's about how to communicate in a way that makes you truly special and makes the people around you happy to be with you.
That is the greatest polish and should begin with the spirit of the person, which then shows on the outer demeanor and results in the person's happiness and general wellbeing. Every member of the British Royal family or other Royal families I have met, have been effortlessly charming. They know the importance and meaning of etiquette and they live it and wear it like second skin.
What do you attribute to your amazing success in the acting and commercial modeling world?
God's grace, a love for people and humility!
The post I am glad the Lux advert made such an impact appeared first on Vanguard News.