The Willies Obiano Support Group (WOSG) says the late Chief Chukwuemeka Odimegwu Ojukwu should be immortalised for the virtues of good governance, justice and equity at all levels of government which he believed in.
The Chairman of the group, Chief Jude Emecheta, made the assertion while speaking with newsmen on Tuesday in Awka.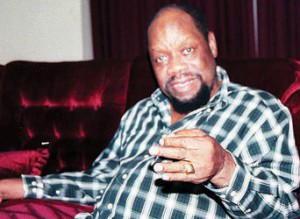 Emecheta spoke on the sixth memorial of the former governor of the Old Eastern Region who died on Nov. 26, 2011 in a London hospital at the age of 78.
"The best immortalisation anyone can do for Ojukwu is to uphold those virtues he believed in; these are good governance, justice and equitable distribution of common resources.
"He was a national hero who desired the best for all and that is what he lived for, we need such at the federal, state and local government levels,'' he said.
Emecheta said the overwhelming victory of APGA in the last governorship election was an acknowledgement of its good governance principles in Anambra.
Emecheta, who congratulated Obiano and the Deputy Governor, Dr. Nkem Okeke on the party's victory, also lauded President Mohammadu Buhari for providing the free atmosphere for a fair poll.
He urged Obiano to continue with his positive leadership strides and urged him to deliver on his campaign promises.
The WOSG chairman appealed to the Federal Government to reinburse Anambra over its intervention on federal roads in the state to enable Obiano carry out his good people-oriented policies and projects.
"I know the governor has his eyes on the ball.
"He has promised continuity, which is completing and commencing new roads and other infrastructure projects, especially the dilapidated ones built by the previous administrations.
"We expect him to fix them for the good of the people of Anambra,'' he said.
The post Obiano group urges FG to immortalise Ojukwu for justice, equity, good governance appeared first on Vanguard News.