By Johnbosco Agbakwuru
ABUJA—GOVERNOR Darius Isiaku of Taraba State, yesterday, said the implementation of grazing law in the state will take effect from January 2018.
The anti-open grazing law was passed in the state in July, but the governor had said it will come into effect by February next year after sensitising all stakeholders, including cattle breeders operating in the state.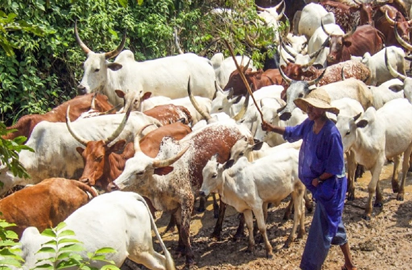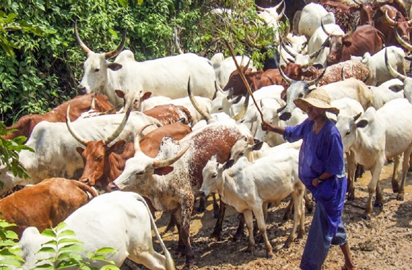 However, Governor Isiaku, after meeting President Muhammadu Buhari in a closed-door meeting at Aso Rock, told newsmen that implementation of the law will now begin from January, even as he said that already there was relative peace in the state.
Isiaku said he was at the Presidential Villa to brief President Buhari on situation of things, especially security issues in Taraba State and the success recorded so far, adding that the peace which had returned, should be enhanced through presidential support.
Another reason that brought him to the Villa, he added, was to generally brief the President on the success his administration had recorded on agriculture and to also thank him for the award of Mambilla Hydro-Power project, which he said was one of the biggest hydro-projects in the country.
The Mambilla hydro-power project, he further stated, had remained on the drawing board for over 30 years until the present administration came on board.
His words: "It is a very good project for the country as a whole— 3.050 megawatts. For those who know what a megawatt is, they know this can do a lot in developing Nigeria."
The post Taraba to implement anti-open grazing law January 2018 appeared first on Vanguard News.