By Jimitota Onoyume
PORT HAR-COURT— Niger Delta youths have lauded President Muhammadu Buhari for his empowerment programme for youths in the region, pledging their support for him  and Vice President Yemi Osinbajo in 2019.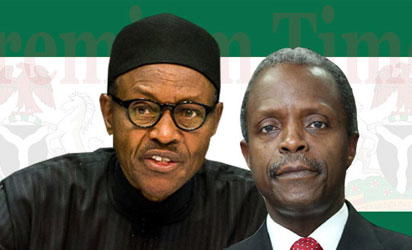 Rivers State Coordinator,  Niger Delta Youths and Women   Security Movement for Buhari/ Osibanjo Support organization,   Mr Honest Benson, who spoke, yesterday, at a meeting of the body in Ahoada, said youths of the region were pleased with efforts by the Federal Government to  ensure peace in the region, adding that the  pipeline surveillance jobs for youths in the region would go a long way to productively engage the people.
While pledging their support for Buhari and Osinbajo in 2019, the youths said the Buhari- led Federal Government meant well for the Niger Delta region, adding that the region would support their re-election so they could concretely achieve their vision for the area.
National president of the body, Mr Feli Ubokan, who also spoke, commended the Federal Government for peace in the region, stressing that youths of the area had promised to reciprocate the goodwill of the government   by supporting the duo of Buhari and Osibanjo in 2019.
The post Youths pledge support for Buhari, Osinbajo appeared first on Vanguard News.