No fewer than 300  children drawn from 13 primary and secondary schools across  Ondo state have been trained on computer gaming tagged 'Minecraft Hour of Code' to mark the computer science education week.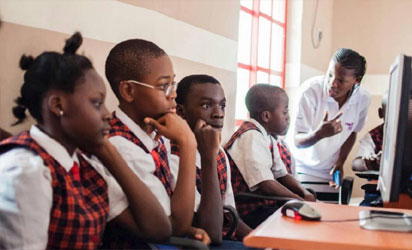 The training is coutersy of Tech4Dev, a non-profit social enterprise that seeks to achieve sustainable development by creating proactive technology solutions for societal problems with focus on education, public health and civic ngagement, with support from Microsoft.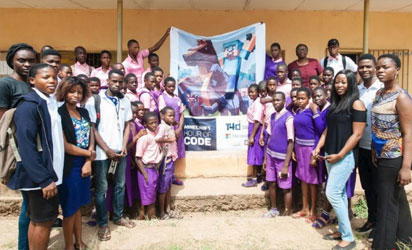 The Hour of Code is organized by Code.org, a Microsoft Youthspark grant recipient dedicated to expanding participation in computer science by making it available and increasing participation in women and students in underserved communities.
Communications lead for  Tech4Dev, Laide Ajanaku said the programme is premised upon the need to get kids and teenagers started in computer science using fun activities like the Minecraft game and other Youthspark activities.
She said this is in an effort to get them meaningfully engaged in tech-literacy,   acquiring new skills, exploring coding as a hobby, learning to think teachnology and critically  thereby preparing them for the inevitably tech-based future that awaits them.
"The Hour of Code comprised gaming activities. Trainers from Devs District Hub, Nigeria were on ground to guide them in navigating the platforms and getting through hurdles as well as solving puzzles through critical thinking.
"The lesson ran for two hours in each school."
Ajanaku explained
Also speaking,  the Education Programmes Manager for Tech4dev, Peace Odili, said the programme served as a catalyst for their retained interest in technology as well as initiated  steps towards bridging the knowledge gap within the technology ecosystem in underserved communities across the world.
" We also wish to express our profound gratitude to all the school owners and school heads that gave us use of their facilities and even extended an arm of generosity."  Odili said
The post 300 Ondo students get computer gaming training appeared first on Vanguard News.