By Our Reporters
48 hours to bid farewell to year 2017, Nigerians across the length and breadth of the country have looked back at how they fared under the Buhari-led APC administration and delivered their verdict. They have also declared what they expect from President Muhammadu Buhari in 2018.
Some of the respondents who spoke with Saturday Vanguard said they expected the president not only to introduce measures that would lift the economy but they also wanted him to play less politics with corruption, and do well to provide power, transport, employment to the jobless youths in addition to tackling insecurity among other things as he promised during his electioneering campaigns.
The Nigerian economy contracted for five successive quarters beginning from the first quarter of 2016. However, Nigeria's exit from recession, albeit marginal, and the country's improved ranking on the global Ease of Doing Business Index (EDBI) were some of the gains of the Buhari administration in the out-going year.
LAGOS
Leonard Chukwuma, a businessman said he expects the president to calm the nerves of angry Nigerians by balancing his political appointments and abiding by the rule of law as an exemplary leader. He also wants the president to give Nigerians a true change which he promised them during his electioneering campaigns.
"By so doing, he would have shown that we are not fools for not asking him and his party the type of change they meant while they were campaigning in 2015," he added.
In the same vein, Chief Akin Williams, a broadcaster wants the President to tackle the increasing rate of unemployment which is responsible for the rising cases of social vices such as human trafficking, cultism, kidnapping and armed robbery in the society. He advised the president to devise means to create jobs and facilitate more empowerment schemes for the unemployed in the country.
Lamenting the poor salary structure of Nigerian workers, Chief Williams urged the President to do well to look into the welfare package of the workers in the face of the prevailing economic hardship.
OYO
On his own, Isaac Oluwasemilore, a civil servant, advised the President to be more focussed in his fight against corruption. "Frankly speaking, he has tried in the area of insecurity but the economy is in shambles. We have so many tales about recovery of the economy but we are yet to feel it. Many Nigerians are hungry and angry because they can't afford three square meals. Some children have dropped out of schools simply because their parents are owed salaries. Look at the fuel scarcity again. It appears the marketers are more powerful."
Prince Adeloye Aderogba remained indifferent as he pointedly, said the President has disappointed him in so many ways. " Please, let him do whatever he wants to do. I'm fed up with his government. Look at how dull the economy is. Look at how people celebrated Christmas. New year is around the corner and still no one knows what it has to offer. The suffering is too much in the land."
Peter Simon said he would want the President to stop the prevailing fuel scarcity. "It is not good at all that we are passing through this experience again. When he assumed power, we thought we would no longer experience fuel scarcity, but see what is happening now. We all know that before things can get better, we have to endure some pains. But, the pain is becoming too excruciating to bear. All I want from him is that he should fix the power problem. If that is what his government can do, it will be okay," he said.
Oluwadamilare Alake, a contractor wants him to provide food for the masses by investing heavily in agriculture. Also, he wants the President to do away with cabals who he said, have hijacked his administration.
EBONYI
According to Chukwuma Okoh, the President Muhammadu Buhari-led administration is not progressively minded. "When they came up with the change mantra, we thought it would be heaven on earth but the reverse is now the case. Could it be old age or those around him are causing problem for the nation?" he queried, adding "for me, he should sack many of his ministers and replace them with professionals"
Odogwu Uchenna said, the President should stop using EFCC to intimidate his opponents because, according to him, there are more corrupt politicians in the APC than other parties. I think our President is being used by a cabal to achieve their selfish interest. He should maintain or keep to the provisions of the constitution of the country. As it stands according to the law of this country, we don't have an EFCC chairman. That man should be removed so that there will be sanity in this country", he said
Calling on the President to resign as Minister of Petroleum, Abigail Sobechi suggested the appointment of an experienced person to pilot the affairs of the sector.
ANAMBRA
A University don, Dr. Ephraim Nwobi argued that Nigerians have not had a good deal from President Muhammadu Buhari since he assumed power. But he believed that he could use the remaining period of his tenure to win back the heart of Nigerians.
Nwobi predicted that 2018 would be very critical to the All Progressives Congress, APC,led government, noting that the performance of the administration in the coming year would go a long way towards determining whether the party would still control the federal government after the 2019 general elections. According to him, "It it not going to be achieved by propaganda. It can only be possible if he realizes that his administration has not done well so far. Specifically, he should give Nigerians power, support quality education and end once and for all, the issue of Fulani herdsmen menace in the Southern part of the country. Unemployment has continued to be on the increase despite the promise he made during his electioneering campaign that he would create at least 300,000 jobs annually during his tenure and he should use the coming year to make the difference by massively employing Nigerians youths."
A civil servant, Mr. Maxwell Maduako hopes that the issue of a living wage for Nigerian workers would be handled in 2018, arguing that most Nigerians could no longer afford one good meal daily due to poverty. According to him, the President should also take the issue of reviving the country's refineries serious during the year, adding that it was scandalous for a country that exports crude oil to be importing almost 100 percent finished petroleum products, thereby making the country to depend on the mercy of foreign countries.
ONDO
Akeeem Akomolafe expected a robust economic policy as well as good governance, while the ministers should be changed in order to inject fresh blood. He said "food should be cheaper while fuel should be allowed to flow freely in the coming year. If it's the reintroduction of subsidy that will make fuel to flow freely government should please give subsidy".
Peter Makinde said "we really want the change we voted for to manifest from next year otherwise this government should forget it. Youths employment, good and motor able roads, industrialization, availability of electricity, and availability of food amongst others should be given priority next year. People are suffering because this government has done next to nothing in the last two years and it's unfortunate.
Olumide Fasoranti on his part declared that "enough of this fight against corruption. Is corruption the only programme they have for Nigerians? President Buhari should put smiles on the faces of Nigerian by initiating programmes that will bring food to their tables, create employment opportunities, industrialise the country and put an end to fuel scarcity.
IMO
Imo residents were unanimous in their demand that the Federal Government should rejig his cabinet and inject fresh people with fresh ideas into the system. For Mr. Ikay Ukaegbu, "Nigerians have seen what the current crop of ministers are capable of doing". It was Ukaegbu's considered opinion that the citizenry have had more than their fair share of suffering since 2015. In his own reaction, Miss Chiamaka Nze urged President Muhammadu Buhari to work on the nation's economy. "We have severally been told that the nation has come out of its economic woes, but if it does not positively impact on the people, it does not make sense", Miss Nze reasoned. She also called on government to improve the railways, adding that " the nation's road network has failed completely.
KANO
Comrade Saidu Bello , Human Rights activist, said he expects President Muhammadu Buhari to resign honourably as President and Commander in Chief of the Nigerian Armed Forces by 2018, adding that "he has failed in all areas of governance, and having him beyond 2017 is going to be a disservice to this country." But for Alarama Isa , a cleric, Buhari should continue to keep Nigeria as one, ensure stability, introduce measures that will lift the economy and play less politics with corruption.
He praised the President, saying "Baba has done a lot over these past years, and I will be glad if he can keep the pace to enable us enjoy the dividend of democracy."
BAYELSA
Kola Oredipe wants the President to be decisive and learn to take action promptly. "The government must strive to make foreign currency available to those genuinely in need for business and school fees. Invest more in agriculture to consolidate on gains of 2017 where many more people including state governments have gone back to farms. Nigerians should be able to produce what to eat locally and earn foreign exchange too. Ensure completion of East-West road and revive ports in Calabar, Port Harcourt, Warri, Benin to create jobs for youths in the Niger Delta."
Arodiegwu Eziukwu said "the President's economic recovery plan should focus more on the small business operators by increasing their access to credit. For the power and entire energy sector he should inject funds to help increase the transmission capacity to take power from generation plants to industries and homes. For the manufacturing sector, access to Forex and a sustainable lending rate is desirable. FG owned media outfit should be overhauled and funded for optimal performance."
On his own, Alambo Datonye wants the president to give priority to the economy. Specifically, industrialization and manufacturing must be revived in order to create wealth, provide jobs and reduce poverty. If the country is able to tackle the economy, it will be on the path to stability."
Lishman Onisodemuya advised the president to be sincere in his anti- corruption fight, in addition to strengthening naira against the dollar , relax the policy/ban on importation of used cars and other items and work towards industrialisation."
On his part, Simon Utebor argued that"the President must ensure that the epileptic power supply in the country is fixed. Nigerians are tired of flimsy excuses being given by the government on the power sector. Once power is fixed, Nigerians will heave a sigh of relief. Many industries are closing shops because of power problems. Businesses of many artisans are stifled because of power. If power is fixed, many jobs will be created and unemployment will drastically reduce. "
Chris. Eze said, "the fight against corruption should be all embracing.' Deodorants' should not be used on some people, while 'insecticides' are used on others. He should face governance squarely, other than "sleeping for longer hours" as he unabashedly admitted. It's also time to inject fresh hands into the cabinet, it is obviously overdue. "
Samuel Numonengi said, "the president should take the security of lives and property serious especially in the South Eastern parts of the country. Focus should be on attacks from Fulani herdsmen on innocent Nigerians living in those areas."
Chris Odi called on the president to re-engineer the economy because the economy doesn't seem to be working. "His economic team needs to work hard to bring down the inflation rate. The inflation is making mockery of the workers' take home salary 'because the salary can't take the worker home. He has to look for solutions to the fuel crisis so that it does not rear its ugly head again in the coming years. He should try to match his campaign promises with action. He promised to fight corruption, to snuff out Boko Haram, to fix the power problem, to create jobs and to do many other things. Two and half years down the road, he has not achieved any of the above. "
CROSS RIVER
Speaking in the same vein, Dr Lawrence Ekwok, a lecturer in the University of Calabar tasked the President on revamping the economy. According to him, "The President should do more in 2018 on issues affecting the economy, unemployment and poverty. Though we are told that the economy is out of recession but Nigerians are yet to see tangible proves of that in their daily lives. The determinant of how well a government is doing is based on GDP statistics and employment figures and disposable income. Figures we are getting from National Bureau of Statistics where unemployment is put at 18.8% and underemployment at 34.8% is worrisome and the President should do well to address that in 2018."
Similarly, Bishop Tunde Adeleye, Anglican Bishop of Cross River, wants the president to address the state of infrastructure in the country such as roads, electricity and housing. These items are key in facilitating the development of the country and improving the welfare of the people.
"Roads in the south south and south east are in terrible state and working on them will go a long way in making movement easy particularly for the evacuation of farm produce and reducing the high cost so that they become affordable to every one in the country. "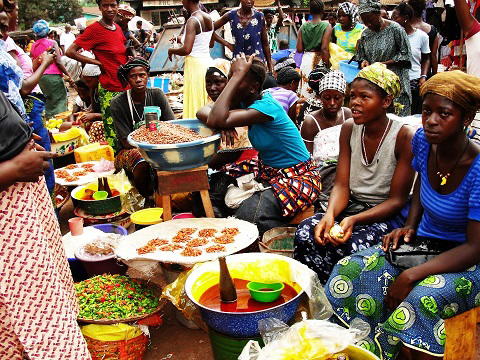 BENUE
For Dennis Henry, a civil servant "we expect the President to ensure the implementation of a new minimum wage for workers in the country because what we are receiving presently cannot take us home. The President should also ensure that salaries are paid promptly by the federal and state governments because the situation as it is has not been favourable to workers given the rising prices of goods and services in the country.
"If that is done, he would curry the favour of workers who have been at the receiving end of the currently economic downturn which has actually distorted lots of the good plans laid out by workers and the generality of Nigerians.
Also speaking, Comrade Emmanuel Ganki said, "I am advising the President to introduce a price control mechanism that would regulate the prices of goods and services in the country.
"He should check the proliferation of private universities in the country. This would sanitize the educational system in Nigeria. The president should also ensure that the universities in the country focus more on library work and research in order to ensure the Development of manpower in the university system."
On his part, Agaah Francis, a civil servant said "I actually expect him to up the ante in his anti corruption fight. He should also take full control of the government by holding political office holders to account for their actions. We held him in high esteem when we elected him so we expect him to ensure that his policies and Programmes are implemented to the letter by government functionaries because anything to the contrary would derail his administration."
Also speaking, Miss Ijeoma Igbo, an unemployed graduate said the government has not fulfilled its promise to create three million job opportunities for Nigerians as promised by the administration during the campaigns.
RIVERS
Charity Emerienwe, a home service manicurist said, "Good governance that alleviate the worsening suffering of Nigerians is what we expect from the APC led administration in 2018. .
"We want the common man to live happy. You can't get that privilege if the common can't buy fuel, he can't see kerosene to use. Nigerians need affordable steady power supply, good education. Workers need reasonable minimum wage."
A Primary School teacher in Port Harcourt, Mr. Enyinda Chukunda said "The President has been so inconsistent in his policy statements. He needs to give attention to it. It is not enough for the president to make promise or statement. What is important is that the president should put what he says into action.
"Like in the area of the nation's economy, the President has made several policy statements but we have not seen anything working. He should change his attitude about policies. He should amend his policies in 2018 to have direct positive impact on the masses. Buhari should work his talk.
Bright Ebere, said, "The President should know how to handle his aides and cabinets in order to give the people result. In 2018 we don't want to see a president that cannot investigate his cabinet properly. Because of all these, Nigerians are not taking the administration seriously again and we don't want that to continue in 2018."
Chinedu Amubie, an entrepreneur, said: I want President on 2018 to first of all complete the East-West road project. That road has been abandoned for long and it is affecting development of the area.
"I want the President to also give priority attention to the issue of electricity. Electricity drives industrialization.
ABIA
CHIEF Samuel Njoku, an Aba-based businessman said, good governance and providing conducive business environment is all he wants from the president in 2018. "The truth is that all businesses in Nigeria are crumbling due to the harsh economic situation. I would want him to rejig his economic team to boost business in the country. He should also ensure that CBN tackles the high rate of exchange rate to enable businessmen and women to bring in the approved goods," he said.
For Chief Kalu Ukeh, a farmer: What we the farmers need is more encouragement. The President should make his Finance Minister to design an interest free loan for small and medium farmers to encourage them. We appreciate his efforts and interest in agriculture but he should devote more attention on the small and medium farmers who are also contributing to the growth of the economy."
A retired permanent Secretary who gave his name simply as Chief Uzokwa said "my area of interest is the fight against corruption. This is a good and progressive programme but I would like to be fought justly, without any sacred cow. A situation where some people seem to be shielded by the Government does not speak well of the Government. Whoever is suspect should be investigated and treated the same way. Look at the issue of Abdulrasheed Maina and the Pensions Fund saga. It is being handled like drama, no seriousness. Everybody is pointing accusing fingers at the other while the President is doing nothing."
PLATEAU
Respondents in Plateau State seem to have common expectation as many of them, apart from wanting the economy fixed; also want the herders/farmers conflicts which have left many dead tackled.
According to Paul Jatau who is the State Chairman, Nigeria Union of Journalists, "I expect him to work on the economy, attend to the herder/farmer protracted crisis with seriousness, fight insurgencies with more gusto and ensure balance and fairness in all he does."
Another respondent, Yakubu Taddy added, "He must crack down on killer herdsmen because government has failed in that direction. If the fight against terrorism is honest, he must direct security agencies to help enforce laws against open grazing where they have been created. Government must urgently address rising unemployment and sincerely engage Nigerians whenever it encounters challenges rather than blaming others apart from itself."
Florence Emi also stated, "I want the President to create job opportunities for the youths and increase the National Youths Service Corps, NYSC allowance from N19, 500 to N40, 000."
To Gloria Thomas, "I want him to be a President for all, care about all and be compassionate to all. He should stop playing the ostrich and face the nation's troubles head on with concrete solutions."
Yet another, Ibrahim Husseini expects that "The President should reshuffle his lieutenants and show those who are incompetent the way out. He should put the round pegs in the round hole because the time of politics is over, we need to see actions match words in 2018."
Stephen Sarki was of the opinion that, "He should tighten up the corruption fight by being more practical with the arrest and prosecution of both old and new offenders. the money realized from offenders should be plough back into the economy especially in areas of roads construction, health and water sanitation. He should ensure that the agricultural sector is more engaging, mechanized and productive in order to boost produce export."
DELTA
A former Delta State Governorship aspirant, Mr Sunny Onuesoke said; "Nothing short of the worst of APC is expected from President Muhammadu Buhari in 2018. Like I will always say; Buhari is over due for retirement.
"Age is not on his side for now; all he has to do is to quietly resign and rest to enjoy his old age. Nothing modern and new will come out of Buhari policies again due to his age. We are in computer age and you know Buharis belong to the analogue era of typewriter against the current age of icloud computer age.
"I must confess Buhari has over stayed his welcome as President of Nigeria. Just imagine George Weah just got his country's President at the age of 51years and you are asking me what am expecting from Buhari at 83yrs".
National Leader, Urhobo Nationality Council, Olorogun Jaro Egbo on his part said; "I want the President to be more robust politically by rejigging his cabinet to bring in fresh hands and filling several board and parastatal going forward. Also for him to take a firm stand against the incessant herdmen clashes and finally completion of the East west road project.
A former Commissioner in Delta State, Olorogun Ebenezer Okorodudu said; "President Buhari should focus on the management of the country by addressing fundamental political and economic issues such as the devolution of powers, restructuring, true fiscal federalism to promote healthy economic competition among States.
"Anti corruption should be pursued creditably without colouration. Federal Road Maintenance Agency, FERMA should be properly funded and reorganized to effectively rehabilitate our failed Federal roads. Lokoja, Okene, Auchi, Benin road dualization should be as a matter of urgency be attended to and completed.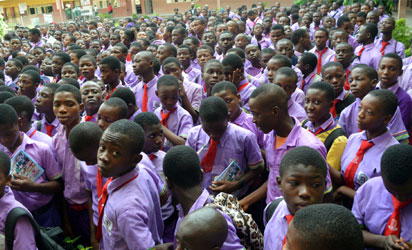 YOBE
President Buhari Administration in the last 30 months has met the expectation of a cross section of the country , while mixed reactions followed his performance in some part of the country .
A business man Emmanuel Titus who has lived in Damaturu for the past 20 years posited that ," As for me the peace that he brought to the North East particularly , Damaturu gladdens the heart of every body As an Igbo man that lived here in the past twenty years, we have seen our businesses and homes destroyed by Boko- Haram where most us ran away , but Buhari administration has returned normalcy, what we are expecting from him is to build on the peace so that what we saw four years ago will not occur again "
Alhaji Dauda Idris , another resident of Damaturu wants the president to expedite action on the issue of high cost of food stuffs at the market and the cost of living that is beyond the reach of a poor man .
"we appreciate the peace that have gradually returned to state , which we attributed to the good effort of the Buhari administration but the price of food stuffs is a great concern to a poor man, the price of bag of rice still remain 16,000 to 17,000 even the locally produce is still expensive , the government should try and address the area , since that is the only way a poor man can enjoy this government.
Mallam Iliya Musa , a civil servant acknowledge all the effort of the Buhari government of repositioning the civil service to its former glory , but urged the president to approved the increase in minimum wage .
" The present 18,000 minimum wage of the federal government can not sustain an average civil servant with the present high cost of living , we want the president to increase our wages to meet the present economic situation "
A former student leader in the state , who declined to mention his name have a different expectations from the government as he wants all the money recovered from the looters to be declared and the looters prosecuted .
"we will appreciate the good intention of this government in the area of fight against corruption , if all the money collected from the looters are channeled to proper use and those looters prosecuted will serve as deterrent to others " he lamented
KWARA
Demola Akinyemi
Miss Temitope Hafsat Popoola,a Pharmacist said, I have this age long believe  that we have abundant fuel products in Nigeria, so to that extent our sufferings for petrol in the last two weeks or so was uncalled for. President Muhammadu Buhari should ensure that in 2018 and beyond,this kind of suffering does not come up again. He should also fix our roads and railways in 2018
Mubowale Ayodele-Civil servant, said, "my concern is that this Buhari administration disappointed me,so to trust any government anymore is difficult for me. Im not even bothered about what he should do or not do in 2018.This is because I voted for Buhari based on his antecedents and promises,but all those expectations are today dashed. Not one of them is fulfilled,what we have instead is direct opposite of what I expected.
JIGAWA
Adding his voice, Musa Aliyu, a civil servant said Nigerians should expect positive change that will bring succor for them. "The year 2017 was tough, it was not easy for millions of Nigerians but with the recent developments there is hope that the government is going to make things better for the people. So my appeal to Nigerians is that they should pray for the government."
Alhaji Yusuf Adamu Babura, N/West party spokesman expressed optimism that 2018 will be better than the outgoing year. "The president Buhari led APC government has made life very difficult for Nigeria. Food is costly, transportation is expensive, fuel, kerosene is no longer affordable for the masses.
Aisha Mohammed, trader said, " This year has been very difficult for many Nigerians, things are not easy. As for 2018 I will only pray that God should give us peace and stability. The government should consider the plight of the masses and   execute programmes that will bring smiles to the faces of the people."
For Malam Musa, a politician, the Buhari -led government has failed Nigerian masses who voted for him. "I don't see anything good coming from Buhari government. It is the same old story with the cabal in charge."
OGUN
According to Chairman of the National Association of Nigerian Students Ogun State axis, Comrade Olawale Balogun (Movement),"we want a proactive government that has a human face with economic stability. "This government should also put the comfort of the students into consideration. More attention must be given to students because the current mental situation of the youths of a given country has a lot to do about that state".
A resident of Abeokuta, Micheal Adesanya said "Buhari should address the economic situation because the country is currently facing hardship and that is not what we deserve after voting him in.
"The President should ensure that the just approved $1 billion by the Nigerian Governors Forum should be judiciously spent on combating insurgency and instal peace in the northern part of the country".
A Trader in the state , Mrs Ajose Amuda said, "firstly, a lasting solution should be found to this fuel scarcity because it is affecting our business, the prices of goods have been hiked and it remained so. The government should please intervene before things go out hands.
"The President should also make commerce his priority because they get revenue from it and adequate provision should be made for us, the government should create enabling environment instead of pulling down the structures where people display their goods. Why don't the governments provide a prime spot which will be lawful for us".
A Pensioner ,Mr Akinlabi Joseph, said "Much as I will want the government to pay our pension promptly because we have served the Nation, they must also pay keen attention to the students and youths in general because if we are neglected, it is dangerous to the existence of Nigeria.
"You will note that the rate of Yahoo Yahoo and Yahoo plus has increased in the last few years which is a practical way of endangering the lives of our youth, So, the government should please ensure good provision for the youths in the coming year".
The Chairman of Community for the Defence of Human Rights ,Yinka Folarin said "our expectation is that the government should fix the basic challenges facing the country. Such as the on-going fuel crisis among others. The president should ensure that he reshuffles his cabinet when necessary".
Another resident ,Mr Solomon Ajijola, said "the Presidency should be closer to the people in the coming year, because if he is closer to the people he must have found out what is happening in Ogun state and what his right-hand man is doing here
FCT
Chief Ejike Njeze, a stalwart of the All progressives Congress (APC), told Saturday Vanguard that President Buhari has done very well in terms of stabilizing the nation's ravaged economy. Hence, he would not expect anything less than continuity from the President in the coming year; saying that "the President should not let himself be cowed into succumbing to the lies of naysayers and the antics of the opposition."
He however advised the President to, in 2018, pay more attention to programmes and projects that have more direct impact on the masses; stressing that the Nigerian people are yet to come to terms with the achievements of President Buhari because they are still hungry.
"My expectations from the President in 2018 are that some efforts should be made to reduce the sufferings of the masses and mitigate their pains directly. The President should also ensure he fills vacant political positions with competent and loyal Party men and women ahead of the next general elections." he said.
Another resident, Deji Adeyanju, who is also a political activist, said the President should begin to make efforts to correct his mistakes in 2018. I expect him to begin to retrace his steps in order to correct his mistakes," he said.
Pressed to be specific on the alleged mistakes of President Buhari that needed correction, Adeyanju said: "The President has not really respected rule of law and obeyed court orders. He has also failed to direct all agencies of government to do same."
He added that in 2018 the President should "stop one sided fight against corruption, release El-Zakzaky and his wife, order for the trial of all those who participated in the murder of 1,000 Shiites, begin to fulfil his campaign promises, increase the salaries of police officers and improve on their welfare so they can stop taking bribe, stop lop-sided appointments, carry every Nigerian along in his decisions and policies, and welcome criticism"
On his part, Dr. Ben Ugheoke, the Chairman of ASUU (UniAbuja Chapter), said, as far as the education sector is concerned, he expects nothing from President Buhari.
He said that it was obvious from the 2018 budget estimates submitted to the National Assembly by the administration of President Muhammadu Buhari for appropriation, the federal government has nothing in store for the education sector in 2018.
Speaking on what the President should do differently next year, Ugheoke advised that "the President should use the remaining part of his tenure in office which is mainly this year, 2018 to make a final attempt at trying to fulfill the promises he made to the Nigerian people as contained in his 2015 campaign template."
Similarly, Franklyn Azu, an entrepreneur, said: "I suppose 2018 is going to be a busy year politically because of preparations for 2019 general elections. So, I doubt if President Buhari could do much because of the distractions from the opposition and also selfish personal ambitions of members of his cabinet. However, let him ensure the completion of the 2nd Niger Bridge, and things might turn around for him. He needs to do the unexpected," he added.
KADUNA
Tertsea Gbise, PDP stalwart, wants the president to fulfill his campaign promises, while Loverty Maikyur, public commentator said she has high expectations from Buhari. "Two years have gone and from the body language, I suspect him going for a second term. Government should move at a faster pace. For instance, the cabinet is long over due for change and he should give a clear direction on how his government should be run. The electioneering year is around the corner. Even if he is not seeking a re- election, there should be change."
I am satisfied with his fight against corruption even though there are impediments. There are basic institutions that should be fighting corruption. He is doing well but there is room for improvement.
Alhassan Mahmud, a tradeer said "We have been shortchanged. This is not what we expected under Buhari's administration. He should show us the Buhari that we voted for. This is not the Buhari we voted for."
EDO
The out- going year, 2017 according to some residents in the state has been a most difficult one for them and their prayer was never to experience again the hardship that they went through.
Mrs Thereasa Idehen, a housewife said, "Year 2018 is a campaign one ahead of the general election fixed by INEC for February. We want him to concentrate on giving Nigerians democratic dividends. We expect him to take a holistic action in public transportation because Nigerians went through a harrowing experience in the out-going year especially in the transport sector and this led to the increase in the prices of food stuff and services.
Miss Doreen Gabriel, an unemployed graduate expressed disappointment despite the promises of the president to create three million jobs annually if elected, the youths are still roaming the streets and the N- Power Programme has become a sham. "He should therefore set in motion the employment of youths otherwise, no youth will support him again as he has failed them since coming into office more than 30months ago".
Miss Chinwe Omaka, also an unemployed graduate argued that,"When Buhari took over reins of government in 2015, Nigerians thought that he had the magic wand to change the fortunes of the country for better. But today, we now know. I expect him in 2018 to provide jobs for the army of youths today. He should improve on electricity supply and public transportation and come out with policies that would put food on the tables of Nigerians because a hungry man is an angry man
Prince Solomon Imhanralu. an artisan. believed "the year 2017 has been a most difficult one for Nigerians. I expect President Buhari to fight corruption to its logical conclusion but what we have seen so far in the corruption fight is taking the war to the door steps of the opposition while his party men and cronies are treated with kid gloves. None of his cronies accused of corruption has been prosecuted, instead, they are given soft landing. If he wants to be taken serious in the corruption war, he should do away with the corrupt people around him because Nigerians will not be deceived again in 2019.
Goodluck Aghemhen, a teacher said, "I don't see a different Buhari from what we have seen so far. He is not the Messiah Nigerians want. In 2018, he should concentrate on governance and stop blaming ex- President Goodluck Jonathan for his inability to run the country. He should not promise Nigerians again what he cannot fulfill whenever he starts to campaign for re-election in 2019.
The post 48hrs to 2018: Nigerians score Buhari, speak on their expectations appeared first on Vanguard News.