On the heels of a report that millions of Nigerians in 16 states and the Federal Capital Territory (FCT) may face food crisis in 2018 following insurgency, flood, windstorm, dry spell, early cessation rainfall, invasion of predators (fall armyworm, locusts, pest and insects) and communal conflicts, an organisation is mobilising for a one-million-man march to sensitise the people, especially the youths, on the negative effects of violence.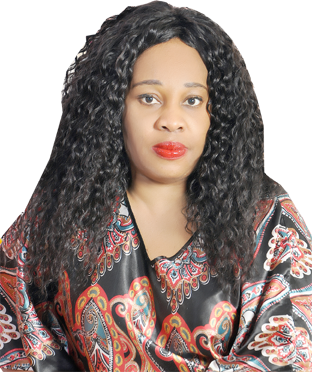 The report titled, 'Cadre Harmonise', and used to identify risk areas and vulnerable populations, had projected that, between October and December 2017, about 3.1 million people may face food crisis in the 16 states and the FCT.
"The 16 states and FCT were affected by various hazards and vulnerability, especially insurgency, flood, windstorm, dry spell, early cessation rainfall, invasion of predators (fall armyworm, locusts, pest and insects) and communal conflicts, etc. These had impacted negatively on the food and nutrition security as well as livelihood", it said.
"Staple food and cash crops production during the 2017/2018 growing season is above five-year average levels across most of the states. Exceptions are conflict prone areas of northeast, including Borno, Yobe and Adamawa states".
Analysing the report during a stakeholders' meeting in Abuja, the Food and Agriculture Organisation (FAO) Country Representative, Sufyyan Koroma, said it was necessary to provide reliable data on food security status in the 16 states and FCT.
Koroma, who was represented by Patrick David, called on the Nigerian government to strengthen and institutionalise the collection of data on food and nutrition in the country.
The Permanent Secretary, Federal Ministry of Agriculture and Rural Development, Dr Bukar Hassan, stated that the report will assist government to take steps to address food crisis and emergency situations in the country.
The report added, "Food availability in most states is expected to decline normally towards the lean season (June-August 2018), although the impact may tamper with dry season farming activities. However, insurgency continues to have negative impact on food production in the most affected areas of Borno, Yobe and Adamawa states.
"Elevated food prices traversed across the 16 states and FCT with increase ranging from 30 to 170 per cent. Cereal prices increased by 60 to 200 per cent in September 2017 relative to the five-year average and by 10 to 50 per cent when compared to the same time last year.
"Similarly, legume and tuber price were above the 2016 and five- year average by 36 and 87 per cent, respectively. Household stocks in most of these states will last at least three months. However, high food price will constrain food access for most households in the three worst conflict affected states (Borno, Yobe and Adamawa).
"Food availability and access to food will be stable considering favorable growing season and potential for dry season activities across the states, except in the northeast states of Borno, Yobe and Adamawa".
The states affected by food and nutrition insecurity are Adamawa, Bauchi, Benue, Borno, Gombe, Jigawa, Kaduna, Kano, Katsina, Kebbi, Niger, Plateau, Sokoto, Taraba, Yobe, Zamfara and the FCT.
The report was put together by FAO, the World Food Programme (WFP) and the National Programme for Food Security (NPFS) among other agencies.
Ambassador Ngozi Kachikwu, the founder of Ngozi Kitchen, referring to the report, said violence creates poverty and stifles investments, saying it was the reason the one-million-march was being organised, in partnership with the Ministry of Petroleum Resources, to say 'no' to violence anywhere in the country.
Kachikwu's told Sunday Vanguard in Abuja: "We are organizing a one-million-march to sensitize Nigerians, especially the youths who are more prone to it, on the negative effects of violence; it creates poverty and stifles investments".
Disclosing that Ngozi Kitchen would be launched after the march, she explained that the initiative was going to partner state governments across the country to create jobs and train people in areas that will empower them and thus boost food security.
The celebrity chef author of the 'Dishes of Africa', who has appeared in many television shows in the US and across the globe, said Ngozi Kitchen was borne out of her love for mankind.
'Dishes of Africa' is sold in book stores, online, retail stores all over the world in different languages.
According to her, Spain, Kingdom of Morocco, South Africa, Portugal, Algeria, among others, are collaborating with Ngozi Kitchen to boost food security.
"The government of Spain, through its initiative with farms and retail giants, is partnering the Federal Government to address household food nutritional security through subsidized food items. Hidden hunger persists in Nigeria and Africa because of the lack of knowledge of the right foods to help our bodies. A healthy nation churns out a healthy workforce", she said.
Saying she had also been featured in a journal specialising in food on the benefits of the Mediterranean diet, emphasis on olive oils, pulses, vegetables and lots of waters, Kachikwu stressed that President Muhammadu Buhari found her recipe very useful as a home economics guide to unite schools all over Nigeria.
"He (Buhari) used the opportunity of his position as the Chairman of the PTDF to recommend the recipe to the Ministry of Education. It was endorsed and recommended in writing", she stated.
The Ambassador of Investments to a region in Spain and Ambassador of Goodwill to former President Bill Clinton's state, Little Rock, Arkansas, US recommended cooperation to curb malnutrition in Nigeria with over ten million people suffering from ailments based on lack of proper foods match.
The post Amb. Ngozi Kachickwu: Mobilizing one million to march against violence appeared first on Vanguard News.