The Anambra Government has cleared the air on the leadership crisis surrounding the Awka community monarchy stool, restating that Igwe Obi Gibson Nwosu remained the traditional ruler.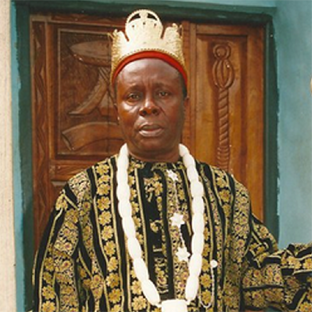 Mr Greg Obi, the Commissioner for Local Government and Community Matters, made government's position known in a statement on Wednesday.
The statement was jointly signed by Mr Ikechukwu Onyeabo, Special Adviser to Gov. Willie Obiano on Chieftaincy and Town Union Matters.
The government said the purported sack of Nwosu and the subsequent crowning of Chief Augustine Ndigwe as the new monarch on Nov. 15 by some group of chiefs was not known to it and as such void.
"The state government notes that for some time, Awka community has been restive on account of the antics of some citizen of the town masquerading as members of Awka Council of Kingmakers.
"Government notes that the traditional institution being a solid structure around which many of its programmes are hinged ought to be protected and must not be allowed to be desecrated.
"The state government therefore affirms the status of His Royal Majesty Obi Gibson Nwosu as the traditional ruler of Awka Town,'' it said.
Reacting to the situation, Nwosu described the forming of parallel stool in the community as a taboo and called on the government and security agencies to enforce the laws of the state on such matters.
He said he was alive and still on the throne which he had occupied for 21 years, urging his fellow monarchs across the country to be wary of impostors.
He noted that Ndigwe was his traditional prime minister but has been relieved of his duties.
Nwosu said the process of ascending the thrown which included being selected by the people, presentation to the local and state governments and screening by security agencies were not fulfilled in Ndigwe's case.
The monarch urged the people of Awka to be calm and not take the laws into their own hands as he had commenced legal actions to resolve the crisis.
Also, Chief Obiora Essele, who crowned Ndigwe as the Eze Uzu III of Awka ancient kingdom, said Nwosu could not lay claim to the throne because more than two thirds of the council of kingmakers voted for his removal.
"We have been understudying him for a change but it has become too much, he is a traditional ruler who is the custodian of Awka traditions and he has severally failed to protect and uphold it,'' he said.
NAN
The post Anambra Govt. reaffirms Nwosu as Awka monarch appeared first on Vanguard News.