Mr Boss Mustapha, Secretary to the Government of the Federation (SGF) on Sunday solicited the support of religious leaders towards the attainment of accountability and good governance in the country.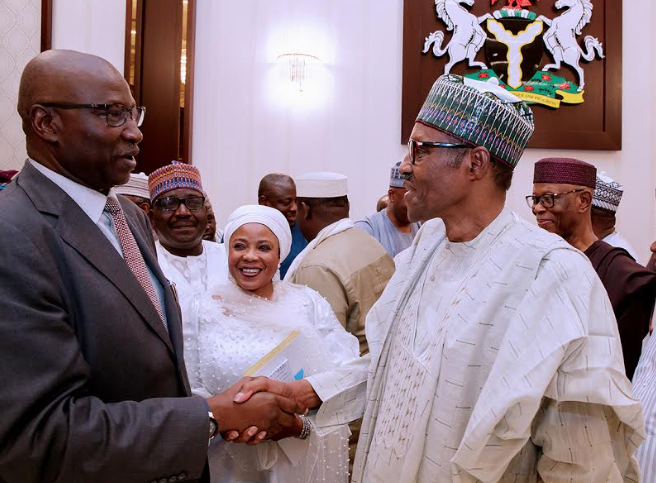 Mustapha made the appeal during a thanksgiving service organised by the Arewa Diocese of the Lutheran Church of Christ in Nigeria (LCCN) in Hong local government area of Adamawa.
He said that it would only take the fear of God for political office holders to be prudent and accountable to the people.
He said that the church had a great role to play in molding the character of the people in ensuring that the right thing is done at the right time.
Mustapha commended the diocese for the reception, and promised not to disappoint the church.
According to him, "my accession is purely by the grace of God, for I am not the most qualified to occupy such an exalted office.
He also enjoined those in occupying various positions of authority not to fail in their assignments.
Earlier, Rev. Philibus Panti, President of Lutheran World Federation said that the thanksgiving was the first of its kind.
Panti, who is also the Arch Bishop of the LCCN, stressed the need to give thanksgiving to God at every point in time.
He advised those occupying exalted positions to see their assignments as an opportunity to affect humanity in a positive manner.
Rev. Amos Gaya, Bishop of the Arewa diocese enjoined public office holders to assist in the propagation of the goodwill of the church.
He advised those occupying exalted positions to assist in the growth of the church.
Gaya commended the people of the diocese for organising the thanksgiving service for the SGF and together with other Sons and daughters of the Arewa diocese community.
Newsmen report that 15 other personalities occupying various positions at both state and Federal levels were also honoured.
NAN
The post Boss Mustapha to religious leaders: support government for more achievements appeared first on Vanguard News.