By Chinedu Adonu
ENUGU – DEVELOPMENT Education Centre, DEC, Enugu, has solicited the help of federal government to help the centre combat extreme hunger and poverty especially among women and girls in Nigeria.
The direction of DEC, Dr Cecilia Asogwa made this plea at the opening ceremony of the 34th annual convention of DEC assisted self help organizations in the South East and North Central Nigeria held in Enugu at the weekend.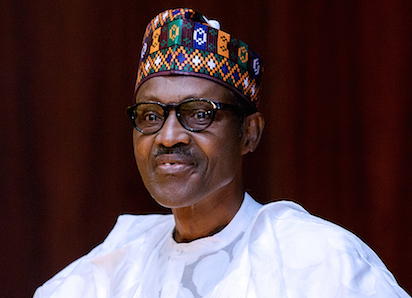 According to her "due to the level of poverty among majority of women in rural communities, DEC will continue to ask government to partner with DEC-NGO Micro finance institutions by providing funds that will enable us reach more women with micro credit with less than 10% interest per annum."
"up till now, DEC is unable to access funds being put forward by the Federal government of Nigeria to eradicate poverty and create wealth among women and the unemployed youths in Nigeria".
Recounting the achievements of the centre in the 2017, she stated that it successfully completed its multi purpose event centre and office complex and that it's legal team has sensitized over 500 women, men and youths in Enugu, Kogi, Abia and Imo states.
She stated that the sensitization hinged on "the need for inclusion of women in decision making and abolition of obnoxious practices in some communities, female circumcision, rape, denial of inheritance rights to widows and women,  as well as other social injustices still prevalent and still practiced in some parts of the country."
"In 2017, DEC skills acquisition Unit had two sections and batches of training when 20 young unskilled mothers were trained in the skills of bag and show making,  bead making,  soap and pomade making,  baking of cake and other confectioneries.
"This training include Computer Education and Graphics Design, Sewing and Textile Design, Hair Dressing and Beauty Care, Bakery and Hospitality Management and Cosmetology.
"This programme is graduating 40 young women with relevant skills and we are proud to send them into the world to live out what they have learnt.
"DEC Enugu has approved a grant of #50,000 each for the 24 best performed graduates from five skills training workshops. This comes as a starter-pack. The rest of the graduates will be given an interest free loan of #50,000 each based on proper guarantee by their sponsors," she said.
In her remarks, the wife of the Enugu State governor Mrs Monica Ugwuanyi, who was represented at the occasion by Mrs Nnenna Alukwu stated that the government will be happy to support DEC because the centre has done a lot to help rural women.
She noted that, "if you empower women and the youth, you have empowered the society and have reduced crime also. It is no more just the men, you have to empower women because when you empower women, it spreads as the women have the capacity to absorb more.
"whatever you do and you do not empower women and the youth, then you have not achieved anything," she stated.
The post DEC pledges FG support to eradicate poverty in Nigeria appeared first on Vanguard News.