As Muslims celebrate Eid el-Maulud, Governor Rochas Okorocha of Imo State, former Anambra Governor, Mr. Peter Obi and All Progressives Congress, APC, presidentail aspirant, Chief Charles Udeogaranya, among others have called on Nigerians to love and appreciate each other's potentials, irrespective of where they come from.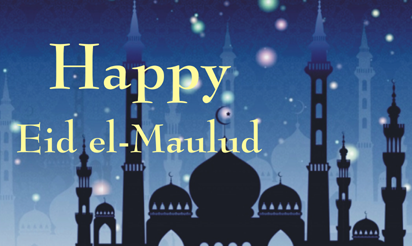 In his goodwill message, Okorocha  called for consistent prayers for the leaders and noted that with prayers, the nation could move faster on the lanes of progress and development.
The governor noted that no nation can achieve greatness and prosperity without unity of purpose and appreciating their individual endowments.
He charged the Muslims in the state to see Imo people as their people and see the State as their own.
In his message to Muslims at Eid-El-Maulud, Chief Charles Udeogaranya urged Nigerians to "reflect on our current challenges and not to lose faith in the Nigeria state," adding "the current challenges should not undermine our hope, reverse our collective will to succeed, or divide us but rather, it should remind us of why we need to stay together, fight together and succeed together."
In his own Eid  El Maulud message, the former Governor of Anambra State, Mr. Peter Obi called on Muslims to emulate Prophet Mohammed in his belief in peace and work collectively toward achieving that not just in Nigeria, but the world over.
Also yesterday, the Deputy Senate President through a message by his Special Adviser, Media, Uche Anichukwu in Abuja said: "The celebration of the birth of the holy prophet is yet another opportunity to reflect on his life and imbibe his message of unity, peaceful co-existence, and love for one's neighbour.
"I call on the Muslim Ummah to also seize the opportunity of Eid el-Maulud to pray for unity and peace in the country. With both, there will be no challenge too difficult for us to overcome as a people."
The post Eid el-Maulud: Okorocha, Obi, Udeogaranya felicitate with Muslims appeared first on Vanguard News.