By Destiny Eseaga
Grand Products limited, a leading wholesaler and retailer of consumer electronics and household appliances at a ceremony in Lagos, recently, unveiled Omaha range of Portable Generators to bridge the gap between quality and affordability.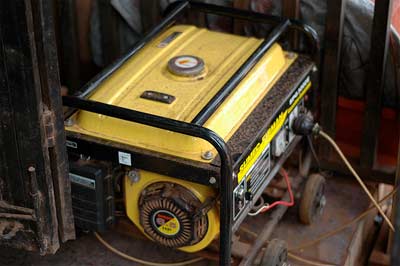 The indigenous company had assured consumers of a quality, reliable and durable generator at a surprisingly affordable price, disclosing that the popular Omaha generator is driven by American technology and availability of spare parts.
Speaking at the launch, Keynote speaker and Operation Director, Powerflux Nigeria, Engr. Bode Akinyimika, explained that the entering of Omaha generator would heighten competition in terms of quality, value and price Nationwide.
He said: "In the past few years, Grand Products has put good resources into bridging this gap between quality portable generators and affordability. The result is the beautiful generators you see on display here. So now because of Omaha, you can buy a quality, reliable and durable generator at surprisingly affordable price."
The post Firm unveils quality, affordable portable generators appeared first on Vanguard News.