By John Baaki Terzungwe, Abuja
The Environment and Safety Management Institute (ESMI) in collaboration with Women Environmental Programme (WEP), held National Strategic Stakeholders discussion on Flood Prevention and Management where practicable solutions to preventing further occurrence of floods in the country was proposed.
Stakeholders proposed that the country should develop a holistic flood prevention and management plan with timelines, with different government institutions, private sector and the civil society working together.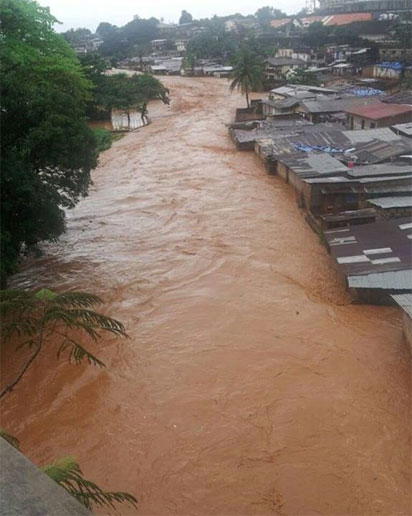 The meeting also asked States to identify flood-prone areas and come up with action plans to relocate and resettle the populations living in vulnerable areas.
The meeting which held at the National Universities Commission's Auditorium, Maitama, Abuja, recently brought together relevant stakeholders from Ministries and Agencies of government at the federal and state levels, academic and research institutions, private sector, civil society and the media.
Declaring the event open, the Senior Special Assistant to the Benue State Governor on Emergency Matters, Hon. Princess Henrietta Akaaka, expressed her hopefulness for "a useful outcome that will effectively prevent further damaging effects of flood on our economy," as she charged stakeholders to come out with practical ways of preventing the flood menace.
She recalled the flood incidents that hit several states of the federation so hard on two different occasions in 2012 and early 2017 and stated that the National Strategic Stakeholders Discussion on Flood Prevention and Management was timely.
According to Hon. Henrietta, "Benue was one of the states that was severely hit by flood this year where over 110,000 people were displaced in 24 communities in the state, and over 1000 households submerged."
Speaking earlier, the Director General, ESMI, Benedict Utile, who was represented by Professor Peter Ortese, and the Executive Director, WEP, Dr. Priscilla Achakpa, in their separate messages noted the damaging effects of flood on agriculture and other sectors of the country's economy, and its impacts on vulnerable populations like women and children, and called on all concerned stakeholders to act in order to prevent a repeat of the ugly incidents of flood in the country.
The post Flood prevention: Stakeholder convene to discuss practicable solutions appeared first on Vanguard News.