Mrs Owoidighe Ekpoatai, a member of House of Representatives representing Eket Federal Constituency, said that she had not collected funds for her constituency projects.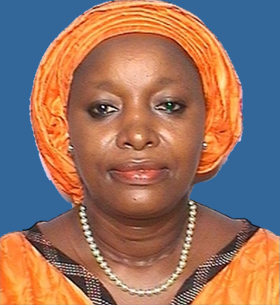 Ekpoatai said this while distributing Christmas gifts to some less privileged widows and women in her constituency on Tuesday in Eket Local Government area of Akwa Ibom.
She said that there were procedures in the National Assembly for collection of funds for constituency projects
Ekpoatai denied diverting funds meant for constituency projects for her personal uses.
"I heard that some people came in the name of tracking that I Mrs, Owoidighe Ekpoatai diverted money meant for my federal constituency.
"I can never do that, the person should go to ministry that those projects were domiciled to check whether they have released one kobo for the projects.
"I am not a contractor, I know it is in the budget for my federal constituency, I will go out to ensure that it is released.
"If the money is not released, the percentage implementation is not there, so people should be careful when they come to incite our brothers and sisters in the state," she said.
Ekpoatai said that the Federal Government was yet to release funds to implement the 2017 budget effectively.
"If the FG had released funds of 2017 budget effectively, a lot of constituency projects would have been implemented in the state," she said.
She blamed the economy downturn for the situation and advised the Federal Government to come out with policies that would improve the well-being of the people.
She expressed optimism that the economy would improve in 2018.
Ekpoatai appealed to the citizens to emulate the teachings of Christ through giving, sharing and loving, saying that such were the panacea for a better society.
The Eket Federal lawmaker celebrated Christmas with less privileged widows and women through donation of food items, wrappers and cash gifts to 200 persons from her federal constituency.
Responding to the gesture, a widow, Mrs Atim Okon, thanked the lawmaker for the rare gesture, while calling on other lawmakers and politicians to emulate the magnanimity of Mrs Ekpoatai.
She said that she had never had the privilege of receiving such gifts from any government functionary in the last two years. (NAN)
The post I have not collected money for constituency projects – Eket federal lawmaker appeared first on Vanguard News.