By Providence Emmanuel
LAGOS—The decision of Israeli government to move its capital to Jerusalem needs to be supported by the Nigerian government.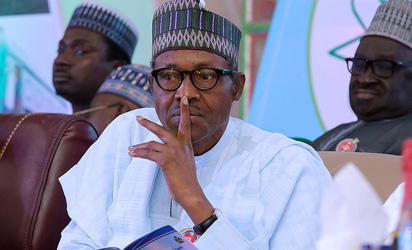 This view was expressed by Chief Charles Udeogaranya, a chietain of All  Progressives Congress, APC,  and presidential aspirant of the party in 2019.
In a statement in Lagos yesterday, Udeogaranya said:
"This official action by the Israelites  has since been endorsed by the United States president, Donald John Trump.  "Nigeria being an ally of the United States of America  needs to follow suit.  I am  therefore urging our dear President to urgently endorse and follow through by moving our embassy to Jerusalem.
"This singular act will prove to all and sundry that President Buhari has no special attachment to any particular religious group  in the country."
In his contribution, the Imo state Chairman of traditional rulers Council, Mr. Eze Samuel Ohiri, advised the men of FRSC, to maintain standard in the discharge of their duties.
"To archive our aim,   FRSC, must encourage members to hold on to the professional conduct so far exhibited. With this, it is will help in making our roads safe especially in this yuletide season, " Ohiri said.
Adding his voice, Patrick Izang, Chief of Staff to Brigade Commander 34 Artillery brigade, Imo state, Bature Hamza, briefly said: "The FRSC, should regulate the indiscriminate use of siren in the state, especially by keke operators. So that we can have an orderly society."
Other heads of security agencies in the meeting include, Imo state Director of SSS, Mr. Denja Abdullahi, FRSC Enugu Sector command,   Mr Edward Zamber, Imo state, FRSC, Sector commander,   Mr Joseph Aremu, among others.
The post Move Nigerian Embassy in Israel to Jerusalem, Udeogaranya tells Buhari appeared first on Vanguard News.