By Johnbosco Agbakwuru
PRESIDENT Muhammadu Buhari, yesterday took a cursory look once again at the recklessness and abuses that preceded his administration culminating in a battered economy and declared that it was by an act of God that Nigeria survived.
The president, who received a group of his supporters under the platform of the Governance Support Group, GSG at the Presidential Villa said he was still in shock over what he met in government when he took over in 2015. He also said that his supporters risked their lives before and during the election in 2015, assuring that their efforts would not go in vain.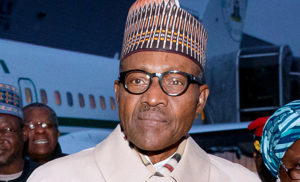 His words: "I can never forget your sacrifices and I am grateful for all. You never gave up when things were bleak, and we needed to survive. I can't express my gratitude enough. In spite of the environment you found yourself, you kept believing and pushing. Some of you were really exposed to risks. My consolation is that you voluntarily threw in your lot with me.
"Some of you exposed yourself so much, and I knew it. I urge you to still stick to your principled ways of doing things and our country will be the better for it"
The President in a statement by his Special Adviser on Media and Publicity said the administration had ushered in a new era of accountability and responsibility by auditing and correcting the many wrongs of the past that crippled the economy and created an exclusive class, promising to consolidate on the reforms he had initiated for change in the country.
According to him, "Some of the things I saw here were unbelievable. I still shudder and wonder how a country can survive under such abuses. It is only by an act of God that we survived."
President Buhari then assured his supporters that he remained "eternally grateful" for all the personal and collective sacrifices of people that culminated in his winning the 2015 elections.
He said the long-suffering, commitment and sacrifices of all his supporters over the years will be remembered by posterity and urged them to remain steadfast in pursuit of the overall good of the nation citing the appointment of Mr. Boss Mustapha as Secretary to the Government of the Federation as most deserved because of his steadfastness
President Buhari told his supporters that he was not oblivious of the personal risks and investments that brought in the government. "I want you to maintain your steadfastness. We have gone through the worst of the times. We lost elections three times and I learned a lot along the way," he said
The president stated that after losing three elections and pursuing cases up to the Supreme Court, he learned that ethnicity and religion had no place in Nigerian politics but personal interests prevailed.
The Chairman of the GSG, Hon. Chukwuemeka Nwajiuba, commended the President for his bold initiatives in restoring security, tackling corruption, and setting the economy on a more predictable path.
Nwajiuba said the group would continue to support and advise the President on areas that needed more attention, which include engagement with party members and supporters, empowerment of Nigerians and the fight against kidnapping.
The post Nigeria's survival, an act of God — Buhari appeared first on Vanguard News.