Oando PLC has partnered with the African Artists' Foundation (AAF) to promote African art and  socio-economic diversification through the month long Lagos Photo Festival.
Head, Corporate Communications, Oando PLC, Alero Balougn, disclosed this in a statement from the company.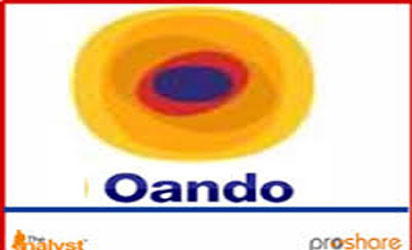 Lagos Photo Festival which held its grand opening at the company's state of the art head office, in Lagos    will run till December 15 across various indoor and outdoor locations. The grand opening included a well-curated selection of over 31 of the most talented African artists, including the New York Times portfolio review finalist, Elo Osunde and    Kadara Enyeasi amongst others. The festival aims to engage the general public with multifaceted stories of Africa through exhibitions, workshops, artist presentations, discussions and large scale outdoor prints displayed throughout Lagos.
Calling on for more support of the creative arts, Balougn said: For Nigeria to achieve its economic diversification objective, the principle of subsidiarity must apply. The private sector must acknowledge that the government cannot do it all and we owe it to the country we operate in to create a positive and lasting contribution. Therefore I encourage the private sector to expend more efforts in supporting more initiatives like the Lagos Photo Festival as well as other neglected sectors of the economy to achieve a Nigeria we can all be proud of.    As a company we believe Africa has a lot of untapped talent, we are inspired by the sector's ability to thrive with minimal external support. The zeal and passion that can be found in the sector is in line with Oando's core values and we are honoured by the opportunity to support the industry through the Lagos Photo platform. We are committed to identifying with and supporting Government's pursuit of the national objective."
Speaking further, he said: "Oando continues to play a significant role in socio-economic development projects, proudly setting the pace for indigenous participation.    In 2011, the Company set up its independent charity – Oando Foundation, with the aim of ensuring that children in public primary schools have access to quality education. Through the Foundation's, work the company is actively supporting the Nigerian Government in realizing its education development goals.    Today, Oando Foundation has successfully reduced the number of out-of-school children, adopted and renovated over 80 public primary schools across 23 states in Nigeria and impacted the lives of over 200,000 students.
"More recently, Oando joined its JV partners (NNPC and Nigeria Agip Oil Company, NAOC) to champion the Green Rivers Project (GRP) / Farmers Day, a celebration aimed at promoting the importance of agriculture in spearheading the socio-economic development and economic diversification of the country, particularly in the Niger Delta. The initiative supports farmers in host communities to increase agricultural productivity and prevent further deterioration of the soil through the use of better farming techniques."
The post Oando supports development of African focused talent at Lagos Photo Festival appeared first on Vanguard News.