Edo State Governor, Mr. Godwin Obaseki, has asked Christian faithful to uphold the import of giving and good neighbourliness as they mark Boxing Day on December 26.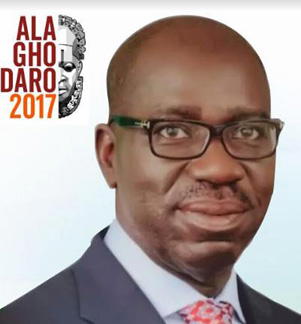 Obaseki, in his Boxing Day message, harped on the virtues of giving and sharing, urging Nigerians to avail themselves the opportunity to mend fences and restore broken relationships with neighbours, friends and fellow citizens.
He said, "I bring all Edo people and Nigerians heartfelt greetings and best wishes as we mark Boxing Day today. May the celebration foster love and unity among us regardless of cultural differences, creed, faith or social class. Seasons like this remind us that it is only through the act of giving that we can successfully build a commonwealth that serves everyone."
Urging all to sustain the import of the need for generosity, he said, "As we go about celebrating, I urge each one of us to seek out those in need; those in orphanages, in prisons, hospitals, and even the next-door neighbor; and exchange gifts with them. May the spirit of the celebration remain with us even after the season."
The post Obaseki harps on generosity, love on Boxing Day appeared first on Vanguard News.