By Sebastine Obasi
There is no sign of improved electricity supply to Nigerians as the nation recorded an average power sent out of 4,108MW on December 26, data from the Nigerian Electricity System operator of the Transmission Company of Nigeria, TCN, shows.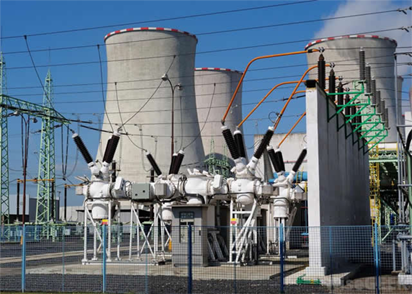 This contradicts TCN's claim that it recorded a new national peak with the transmission of 5,222.3megawatts, MW, the same day, the highest ever recorded in Nigeria's power sector to-date. TCN had also reported that on December 20,  Azura Independent Power's first turbine was synchronized to the national grid and began  producing electricity for distribution across the country.
Explaining the power situation, TCN said that out of the 4,108MW achieved on December 26th, 1095MW was lost due to gas constraint while 466MW was lost due to water constraint.
It will be recalled that generation Companies (GenCos) under the National Integrated Power Project (NIPP) have over 50 percent of their power generation was stranded (could not be supplied) due to the poor distribution network to wheel it to consumers. The NIPPs have a combined design capacity of 5,453 megawatts (MW) with 4,774MW installed capacity.
Commenting on this last week, the Niger Delta Power Holding Company, NDPHC, owner of the NIPPs, said it has combated gas constraints, but it is now facing the lack of adequate distribution facilities and networks for the 11 Distribution Companies (DisCos) to take more electricity to customers in spite of the huge generation capability and the incessant outages being recorded in Nigeria. The Managing Director of the NDPHC, Mr. Chiedu Ugbo, who stated this, explained that gas supply to the NIPP GenCos improved due to the N701billion payment assurance guarantee, PAG intervention.
He said; "With the introduction of the N701billlion  Payment Assurance Guarantee (PAG) by the federal government since April this year, operators of the NIPP GenCos along with other power stations now get up to 80 percent of their monthly invoices for January 2017 till 2019."
Also, the Nigeria Bulk Electricity Trading Plc (NBET) in its recent publication said it has paid about 50 percent of such fund in addition to the 30 percent remittances from the DisCos for GenCos' invoices from January to October 2017, ensuring gas suppliers are paid adequately for the last 10 months. The Minister of Power, Works and Housing, Mr. Babatunde Fashola had also confirmed the inability of many GenCos to generate higher electricity because they are now limited by the ability of the DisCos to take more power to customers, and not the issue of gas constraints. According to him, "When I visited in 2016, only one turbine was running in each of Geregu I and II plants because of no gas out of six turbines. Today, all the three turbines in each are running because there is now some gas."
The post Power supply dips to 4,108MW, contradicts TCN's peak transmission claim appeared first on Vanguard News.