Mr. Gideon Sammani, Senior Special Adviser on Political Matters to President Muhammadu Buhari, has commended Dr Charles Chukwu, an Enugu based medical practitioner for his tireless effort toward youth empowerment in the state.
Sammani, made the commendation at an interactive session with the media at Chukwu's wedding reception in Enugu.
The presidential aide said that Chukwu, a philanthropist, had contributed immensely in addressing idleness among the youth through various empowerment schemes.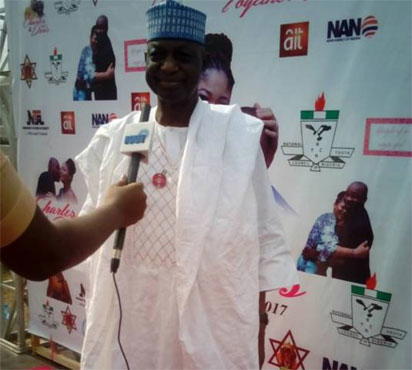 He added that the Chukwu's contribution at the grassroots through his massive empowerment and scholarship to the deserving youths was enough to earn him any political position he chose to contest.
Sammani urged Chukwu to continue to do more for the less privilege and wished him success in his entire future endeavor.
According to the presidential aide, Chukwu is one of the few young men that has touched several lives both known and unknown through his programmes and projects.
On his part, Sen. Jim Nwobodo praised Chukwu for choosing to sacrifice his wealth and energy to youth empowerment which had contributed greatly to addressing youth restiveness in the country.
Contributing, Mr Obinna Nwaka, Director of Political and Democratic Matters, National Youth Council of Nigeria (NYCN) said that Ckukwu had touched several lives both known and unknown through his various empowerment initiatives.
The wedding reception was attended by officials of the National Youth Council of Nigeria (NYCN), National Association of Nigeria Students (NANS) and other notable groups.
NAN
The post Presidential aide, Jim Nwobodo hail medical practitioner over youth empowerment appeared first on Vanguard News.