Sixteen people were killed and 22 injured when a major blaze broke out at a building housing a sports centre and public bath in the central South Korean city of Jecheon, the fire agency said Thursday.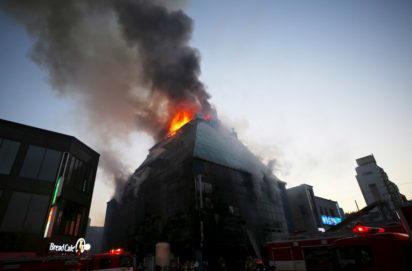 "All victims were found at a public sauna in the building," a spokesman for the National Fire Agency revealed.
The post Sixteen dead in sauna fire in S. Korea: fire service appeared first on Vanguard News.