By Fredrick Okopie
LAGOS—The Lagos State Government said the state recorded less or no accident and fire incident this yuletide because of the all inclusive government Mr. Akinwunmi Ambode promised during his inaugural speech when he assumed office in 2015.
Speaking on behalf  of the State Government at the Christmas Party hosted by the Shomolu Local Government, Commissioner, Ministry of Establishments, Training and Pensions, Dr. Akintola Oke, said the sub-structure will determine the super-structure, like the policies and the prompt implementation by the public service  is the reason behind the accident free Christmas celebration.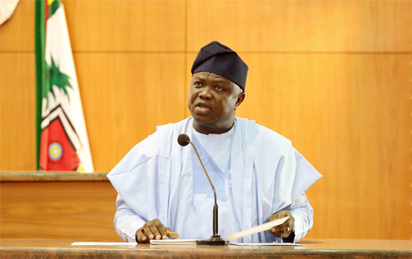 Oke, said: ''Christmas is a period of spiritual reawakening and the significance of this celebration is in the opportunity it affords us to remind ourselves of the virtues of love, kindness, tolerance, piety and humility which Jesus Christ personify. The celebration of Christmas will become more meaningful only if we imbibe these fine qualities and allow them to manifest in our lives especially in the way and manner we relate with one another."
He further stressed: "As a government we are moving into the new year with more vigour and determination to move Lagos State to the next higher level particularly in the critical sectors, including transportation, sustainable and healthy environment, social and physical infrastructure development, power, housing, tourism, security and education. The state government will record more landmark achievements in 2018."
The post Yuletide: Why we recorded less accident, by Lagos govt appeared first on Vanguard News.