At least 21 people died in Zimbabwe's northwest province after a truck carrying 69 people overturned on Saturday evening, police said on Sunday.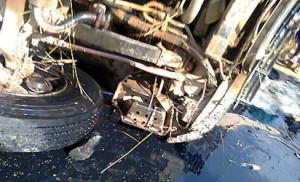 A police spokesman said several other people were injured in the accident which occurred when the driver of the truck lost control on a bend.
The post Zimbabwe truck accident kills 21, injures others appeared first on Vanguard News.